Ronnie & Melony's Sheraton SLC Wedding in November was one to remember! They incorporated a beautiful blend of different traditions and were joined by a group of 300 friends & family to celebrate – now THAT'S a party!
Venue: Sheraton SLC
Photo: Dezember Photography
Video: Lokeni Productions
Florist: Flower Imaginations
Cake: Granite Bakery
The Sheraton has an awesome location in downtown Salt Lake City walking distance to historical sites, shops, restaurants and bars – and the best part? They are dog friendly! This is a no-brainer venue when you've got a pup dressed to the nines joining your wedding ceremony.
We love the cozy touches to this winter outdoor ceremony in front of the fireplace with fur shawls for the ladies (hey the guys looked fierce in them too haha!) The courtyard was a perfect place for family formals after the ceremony with the brick exterior and a few evergreen hedges to add a pop of color.
The Sheraton SLC Wedding reception room is perfect for parties of any size. The dance floor was poppin' all night long, we had a blast with these two! Here are some of our favorites from the day ~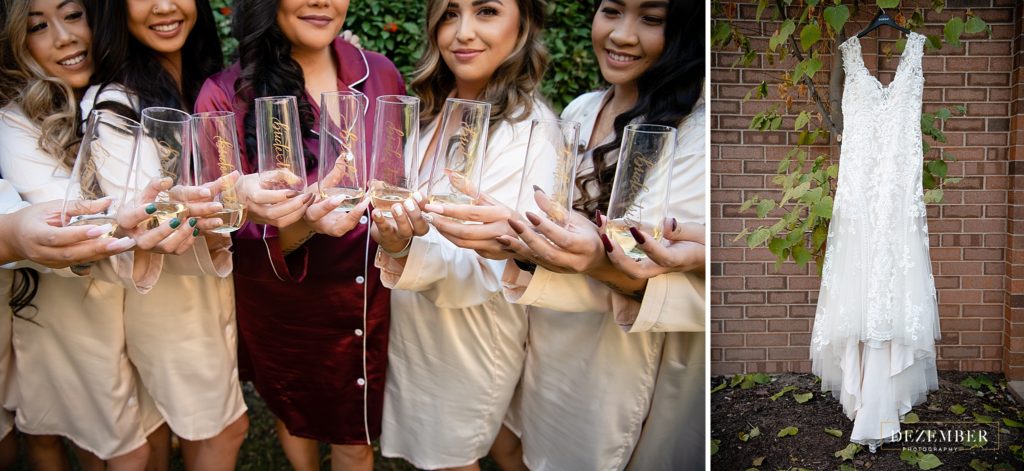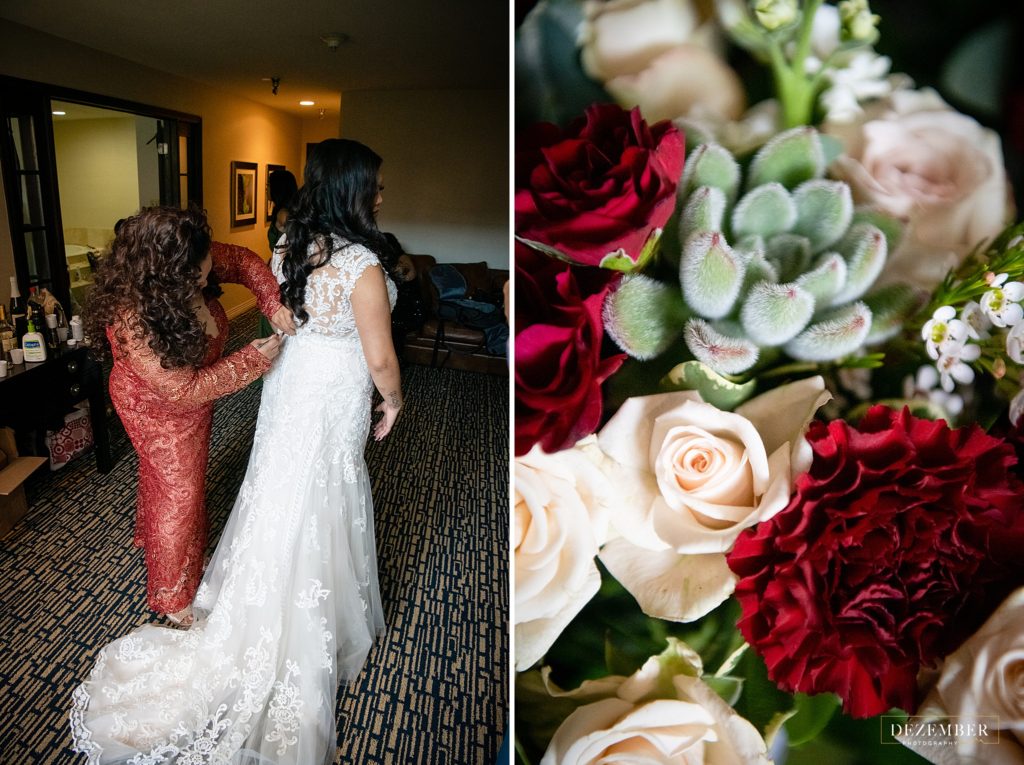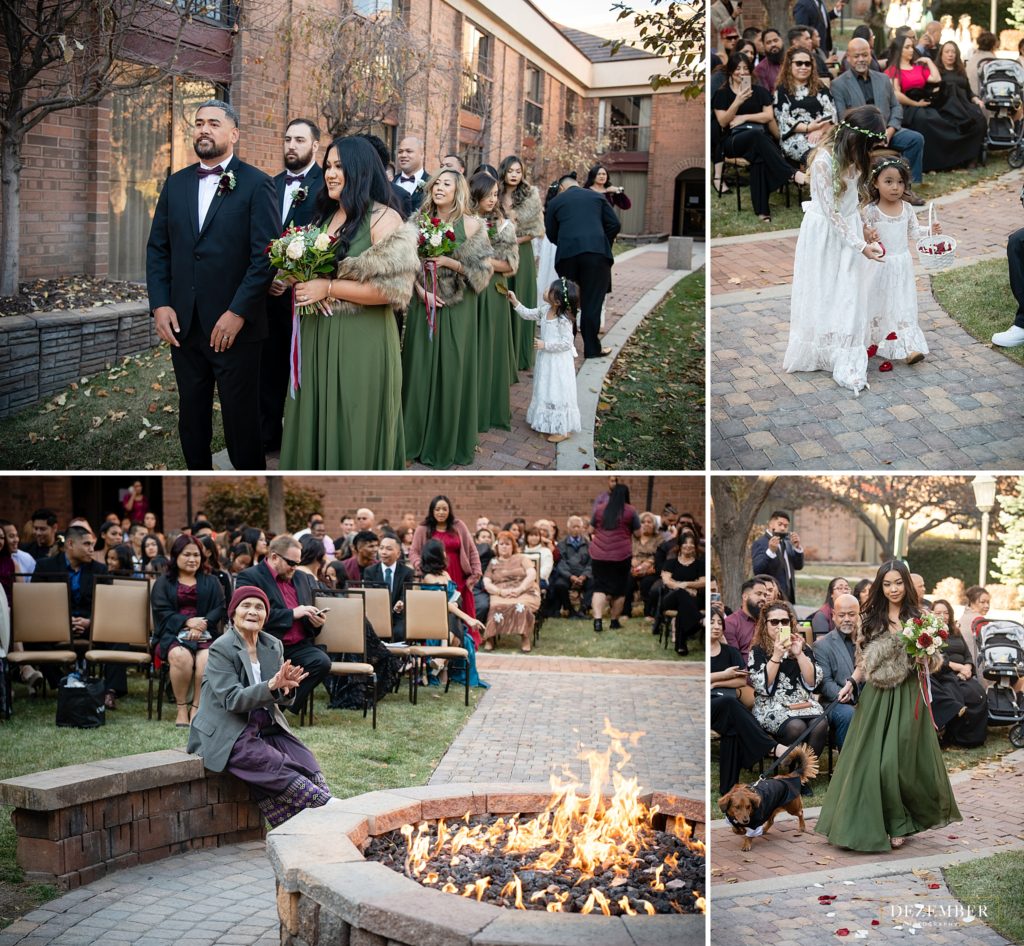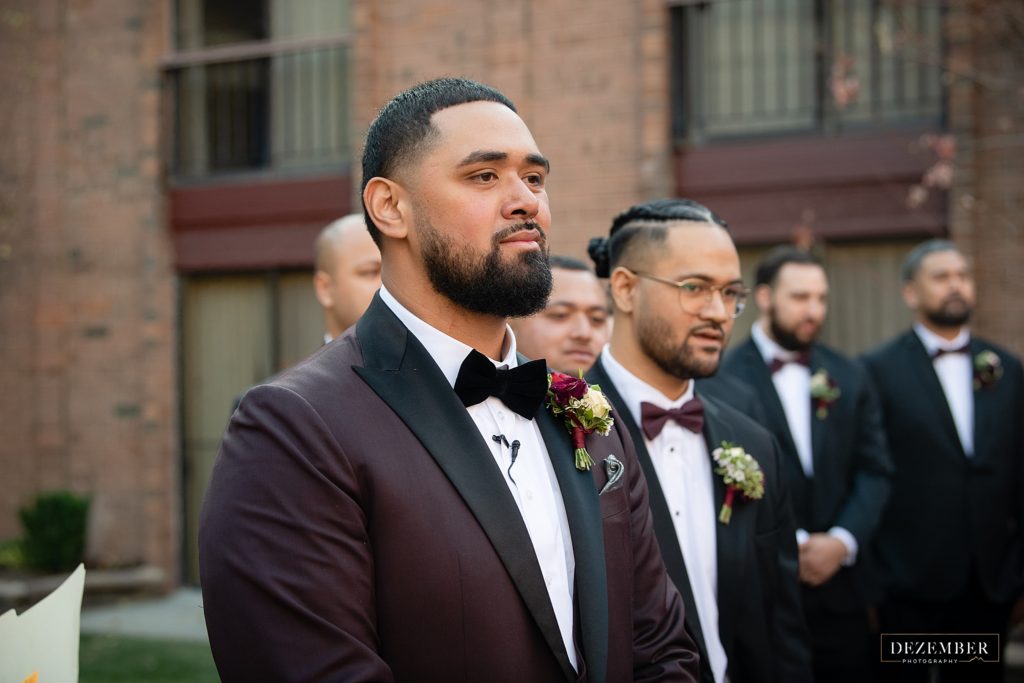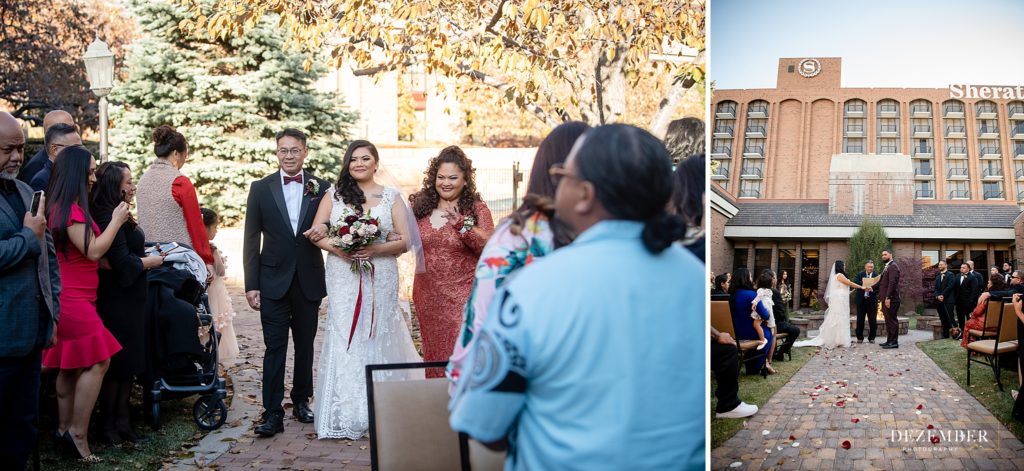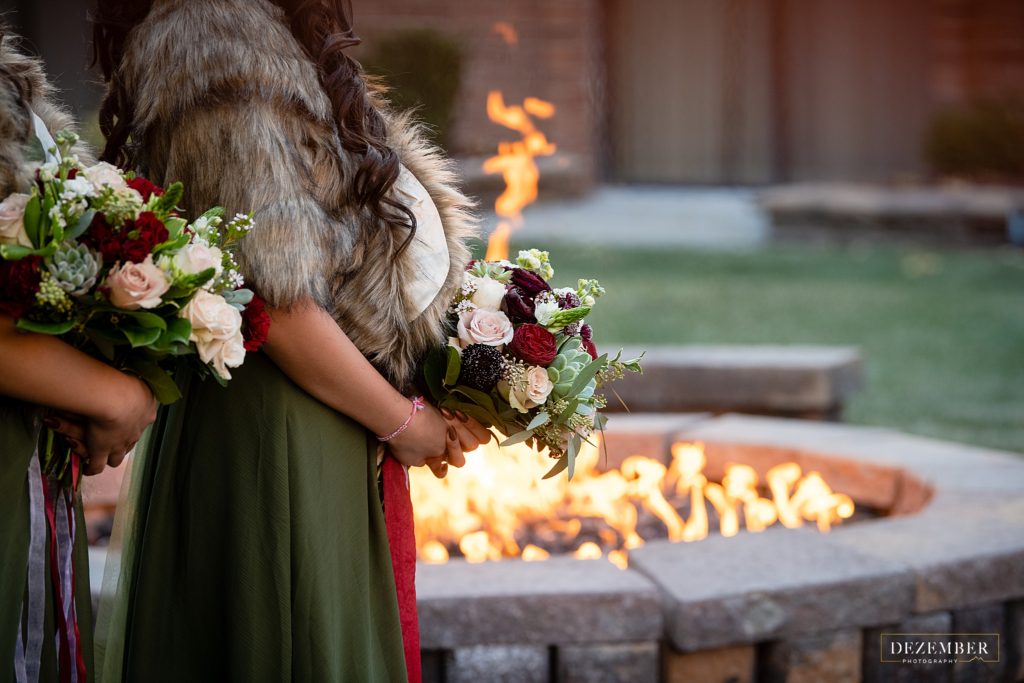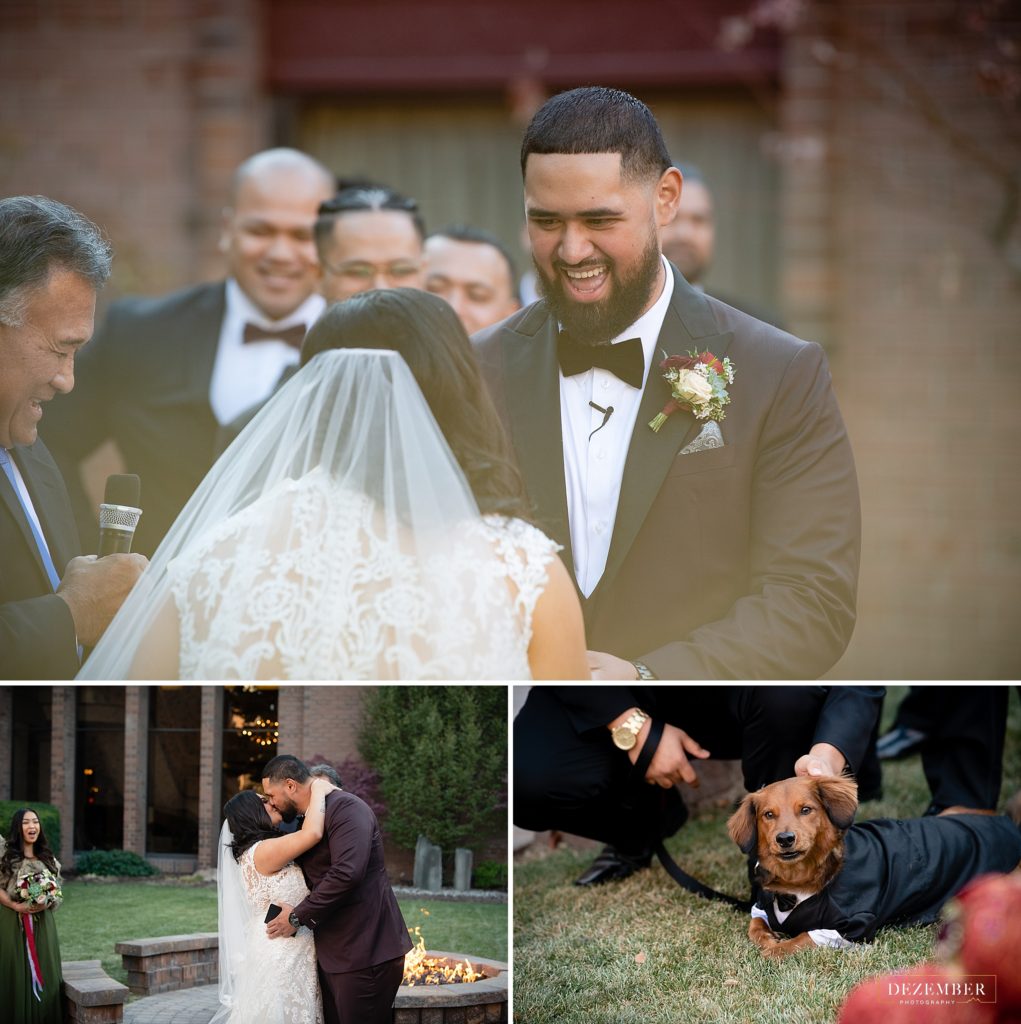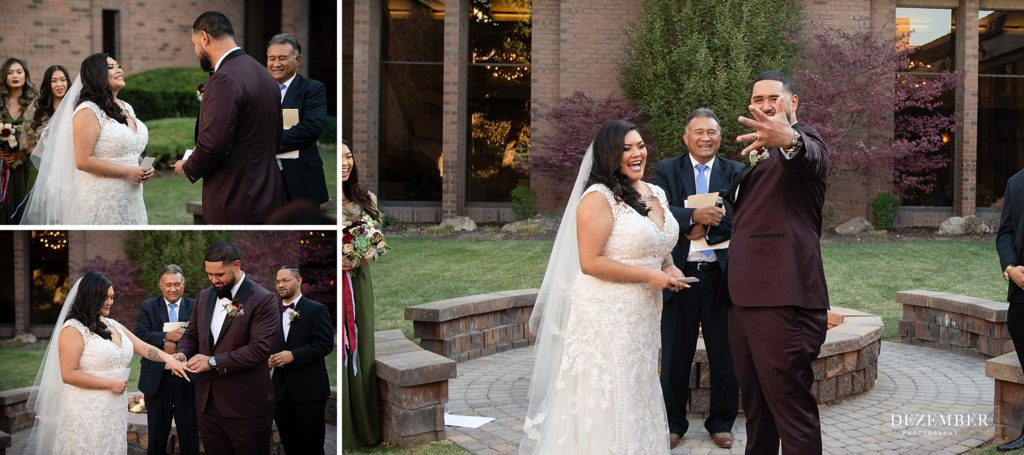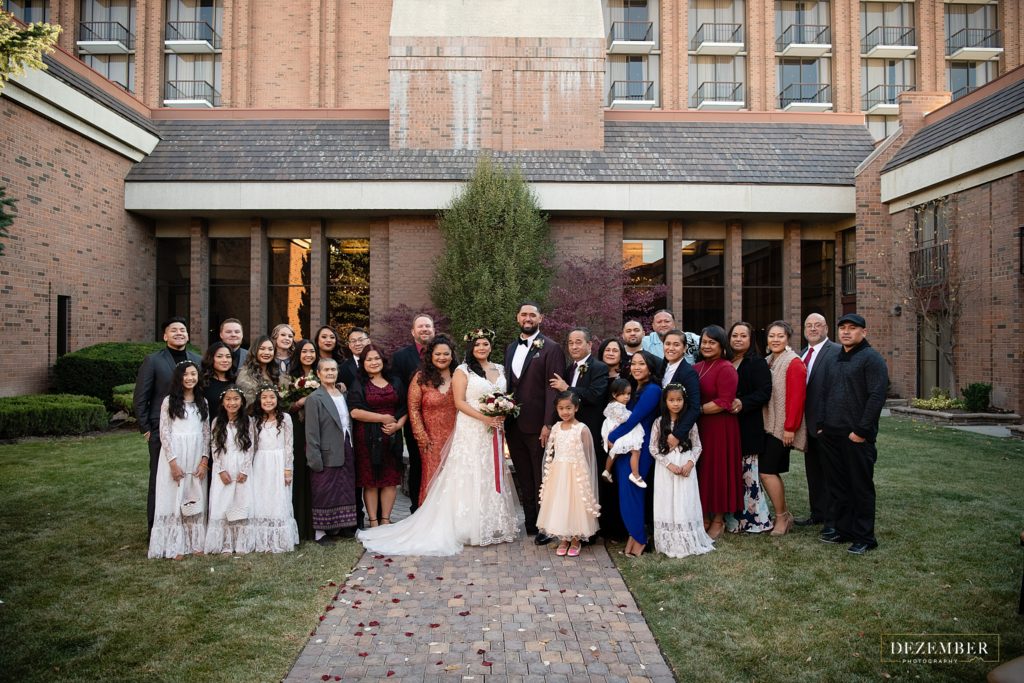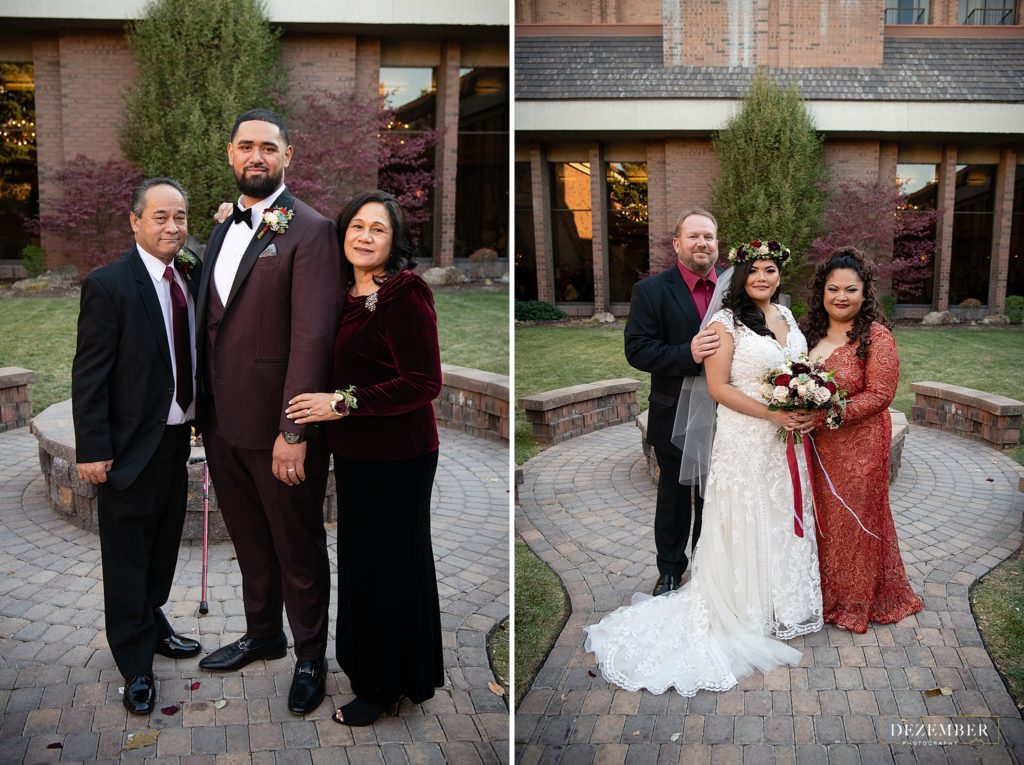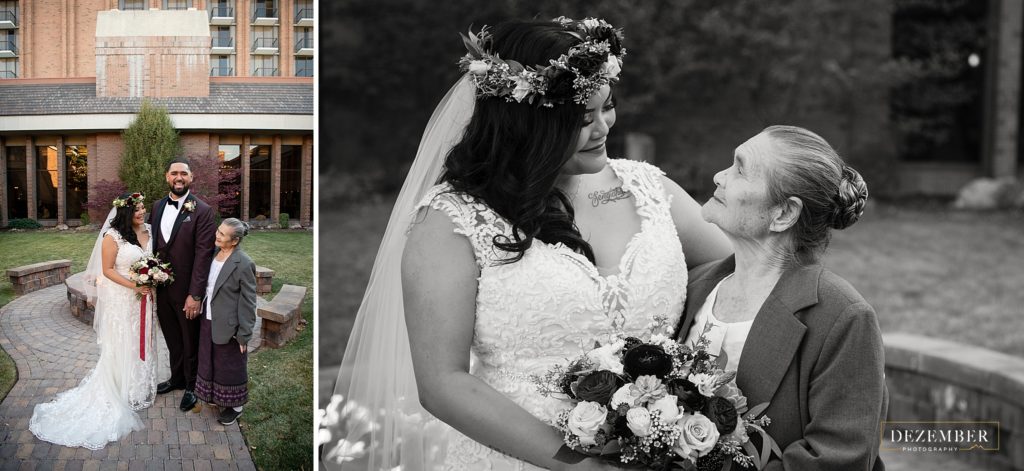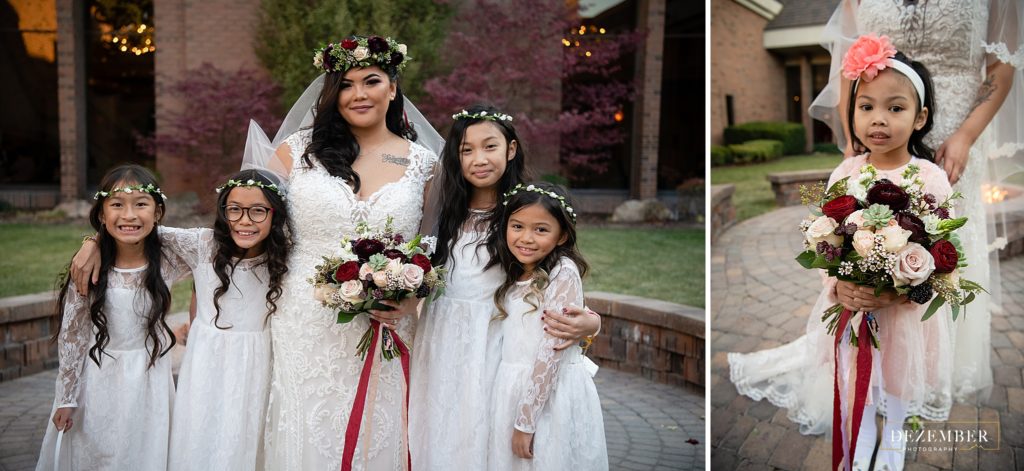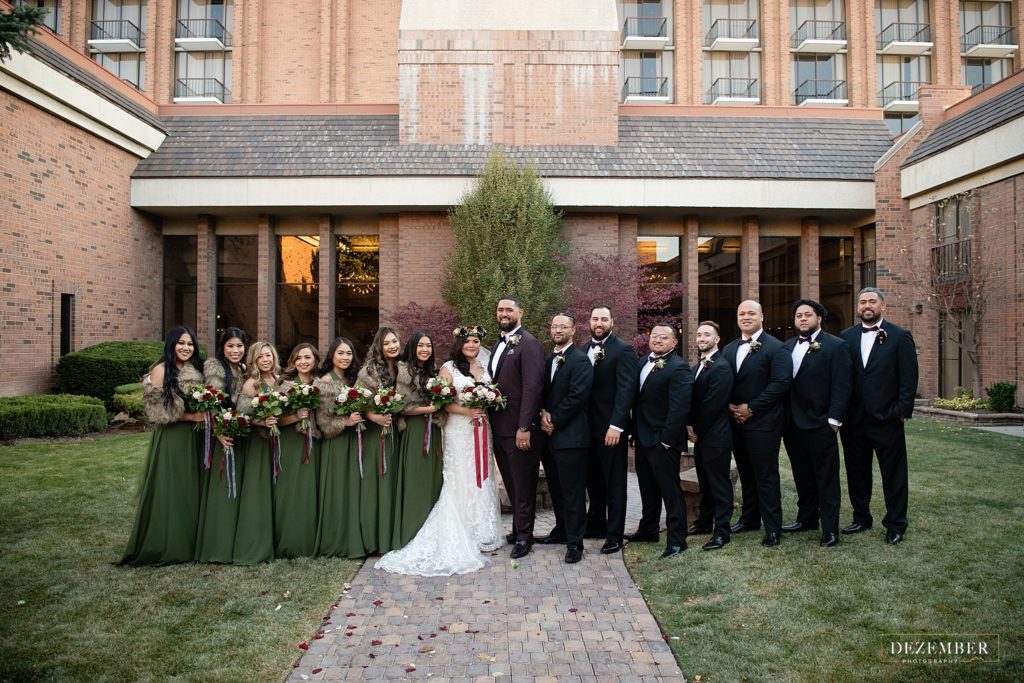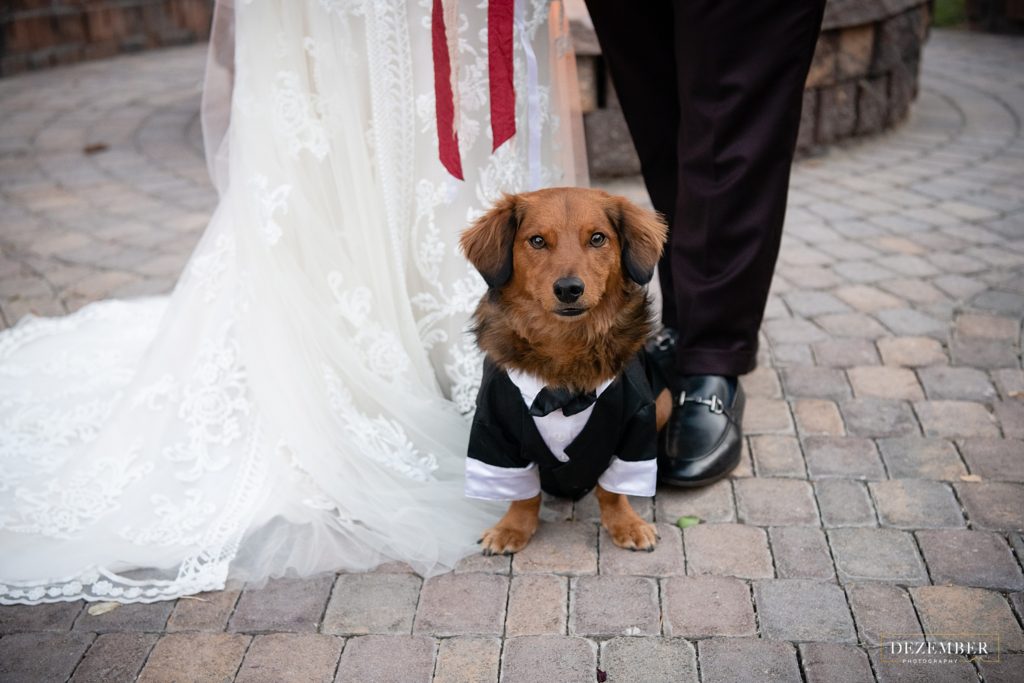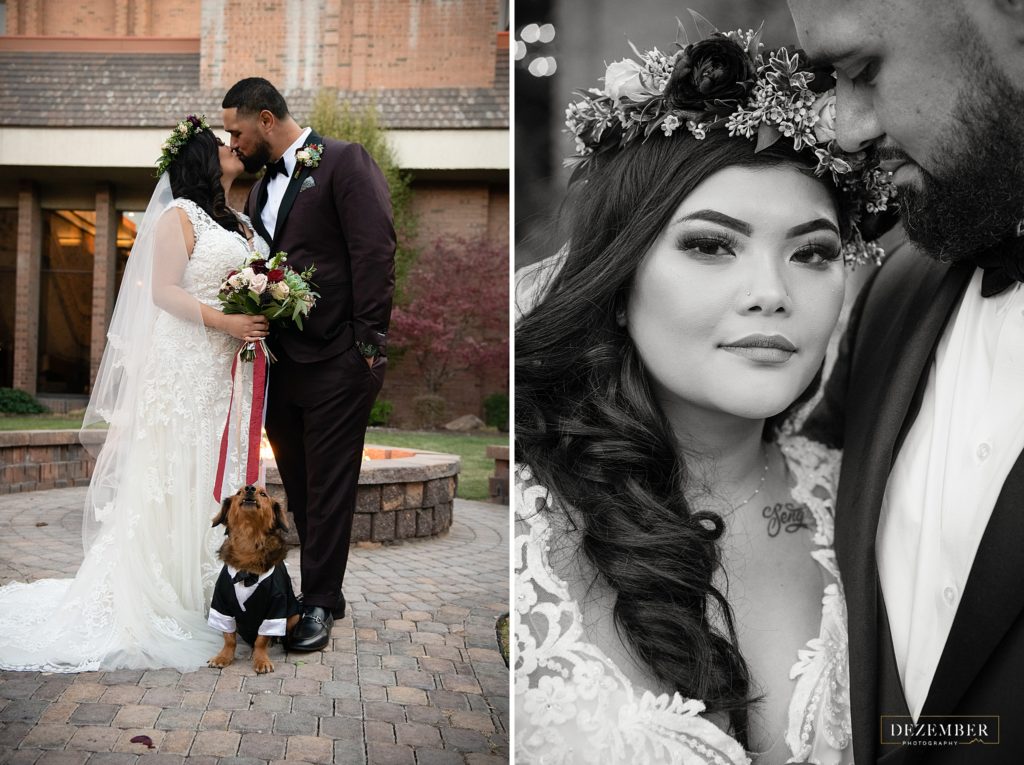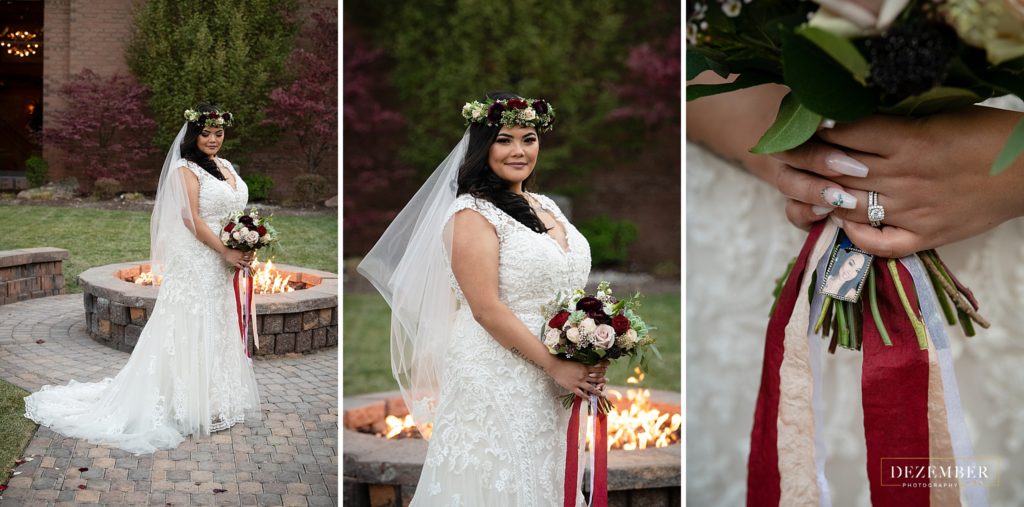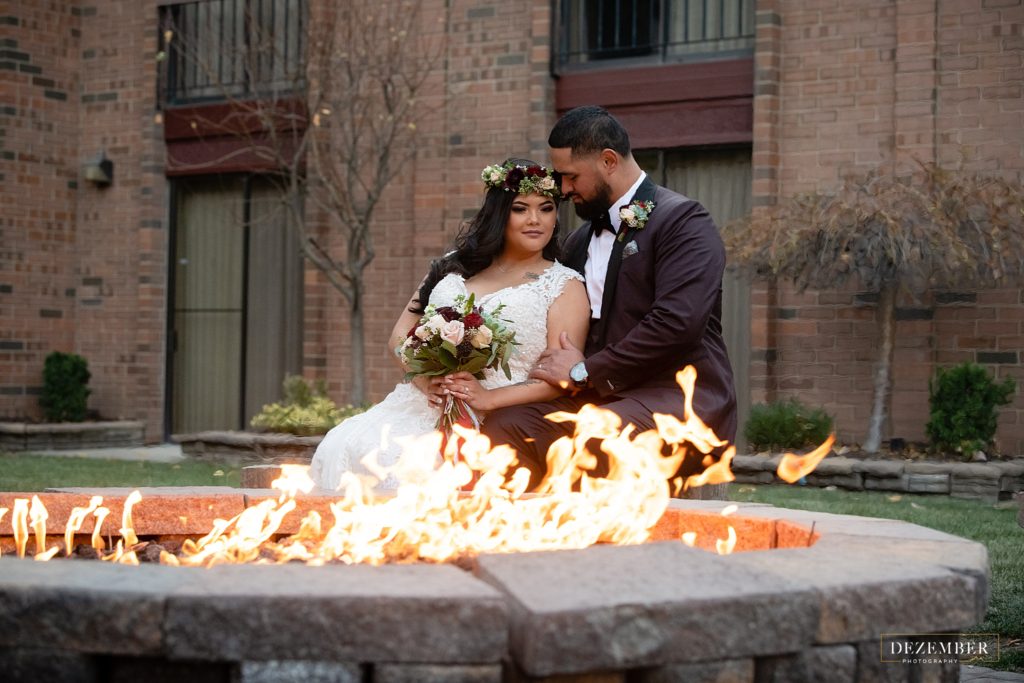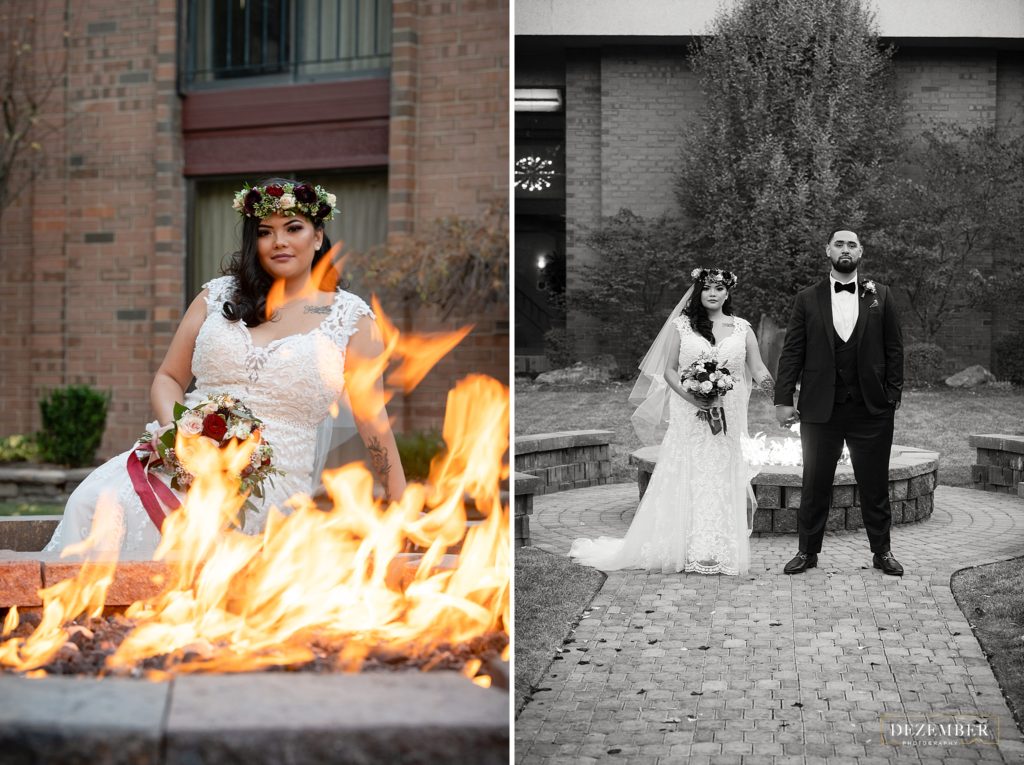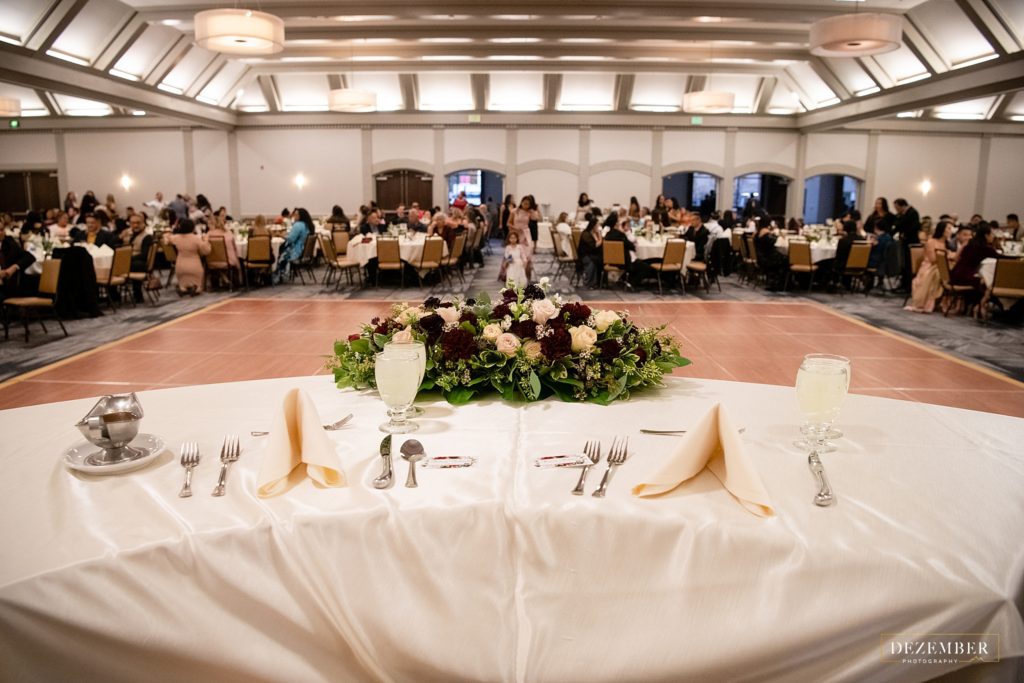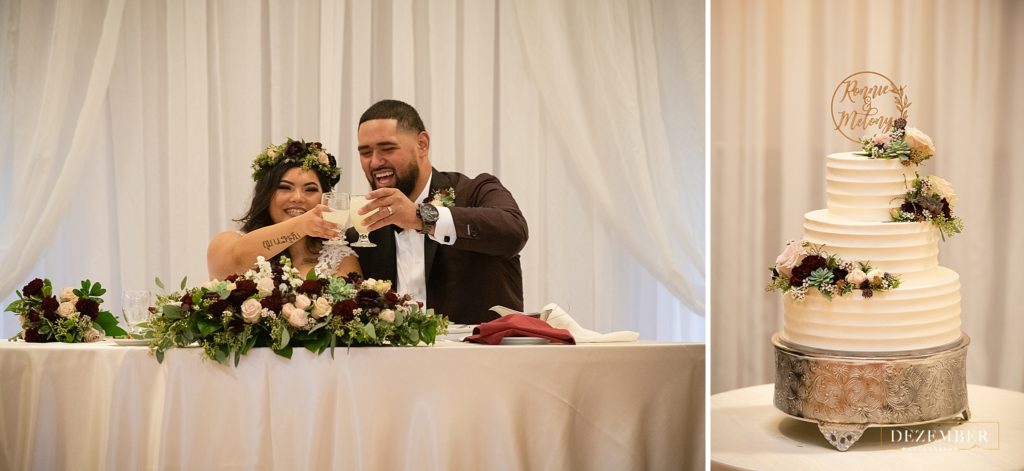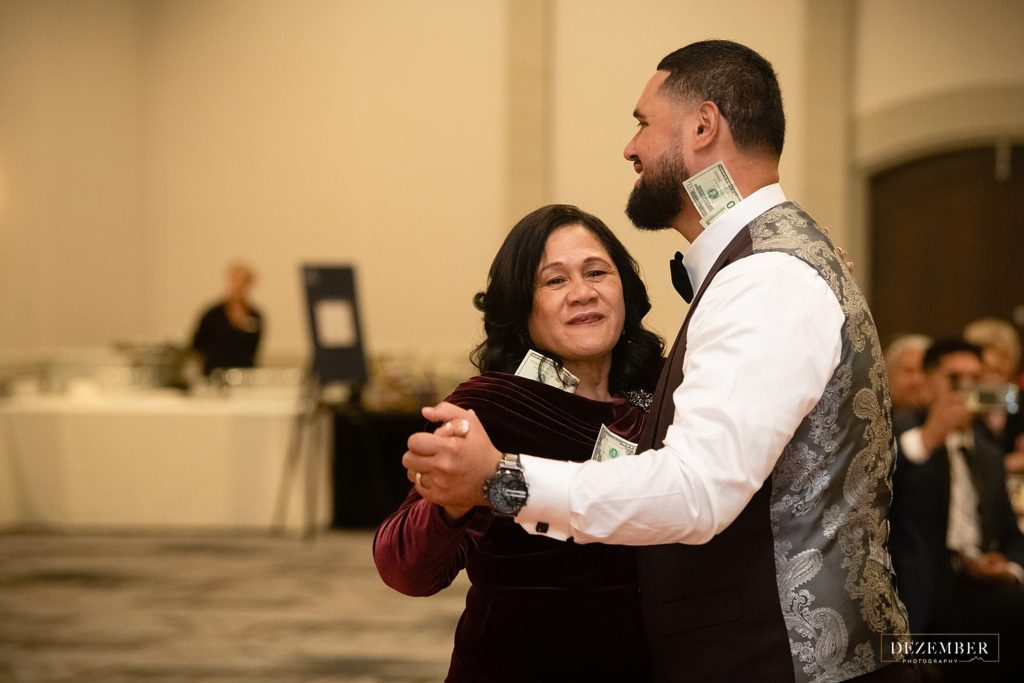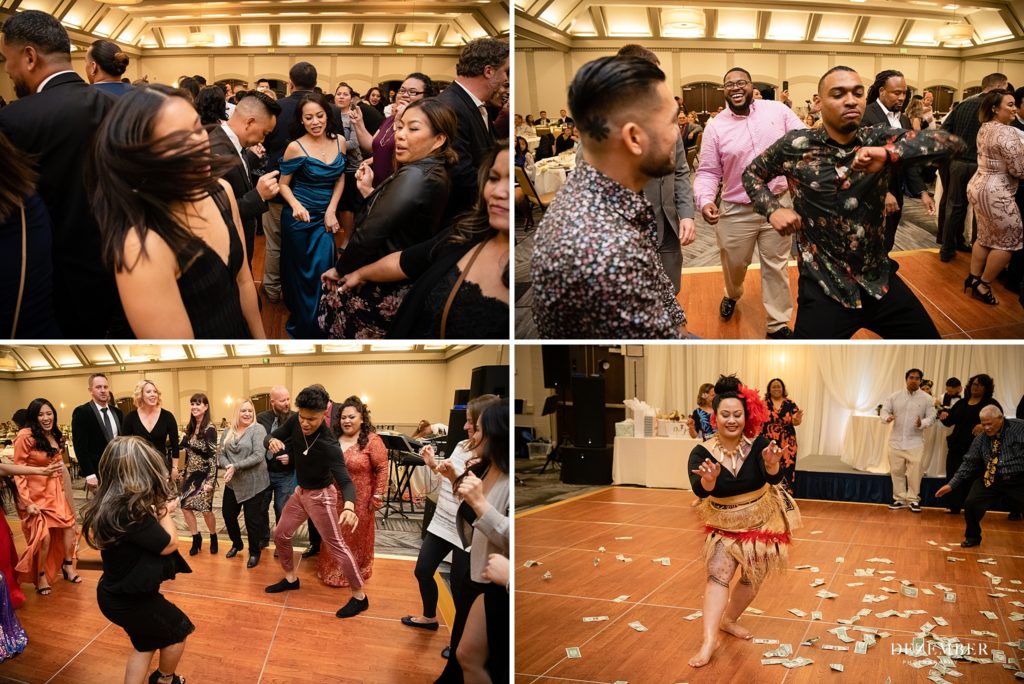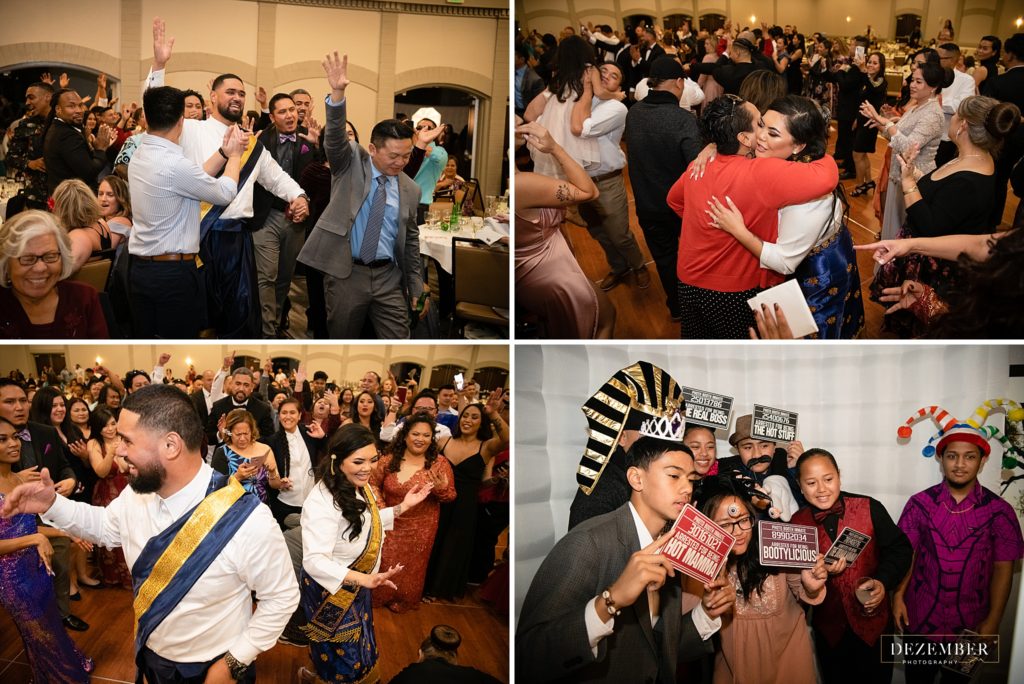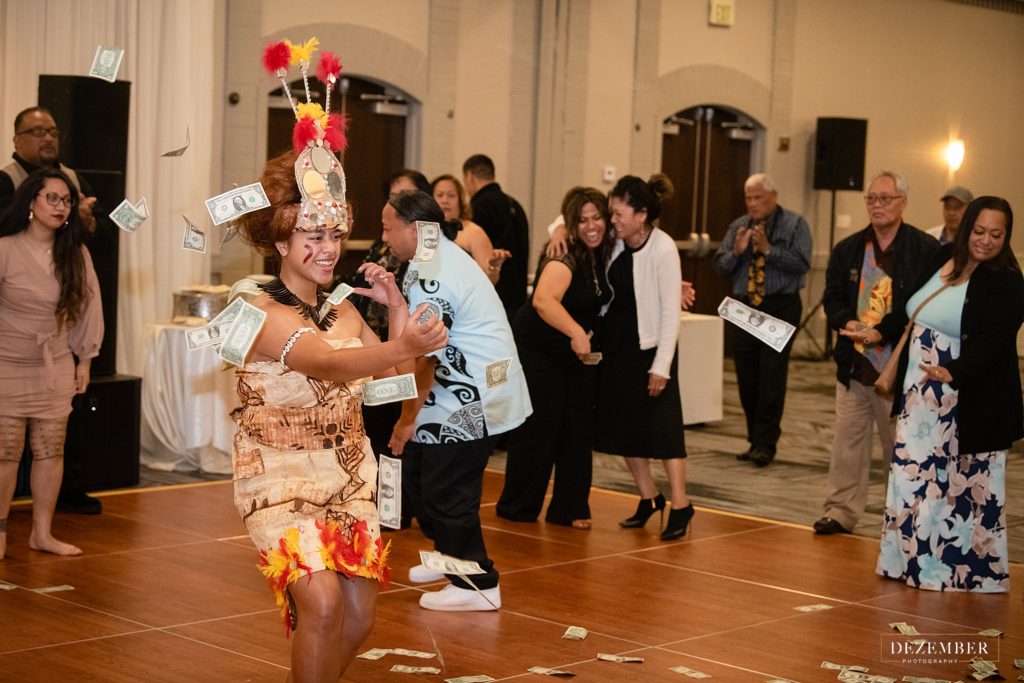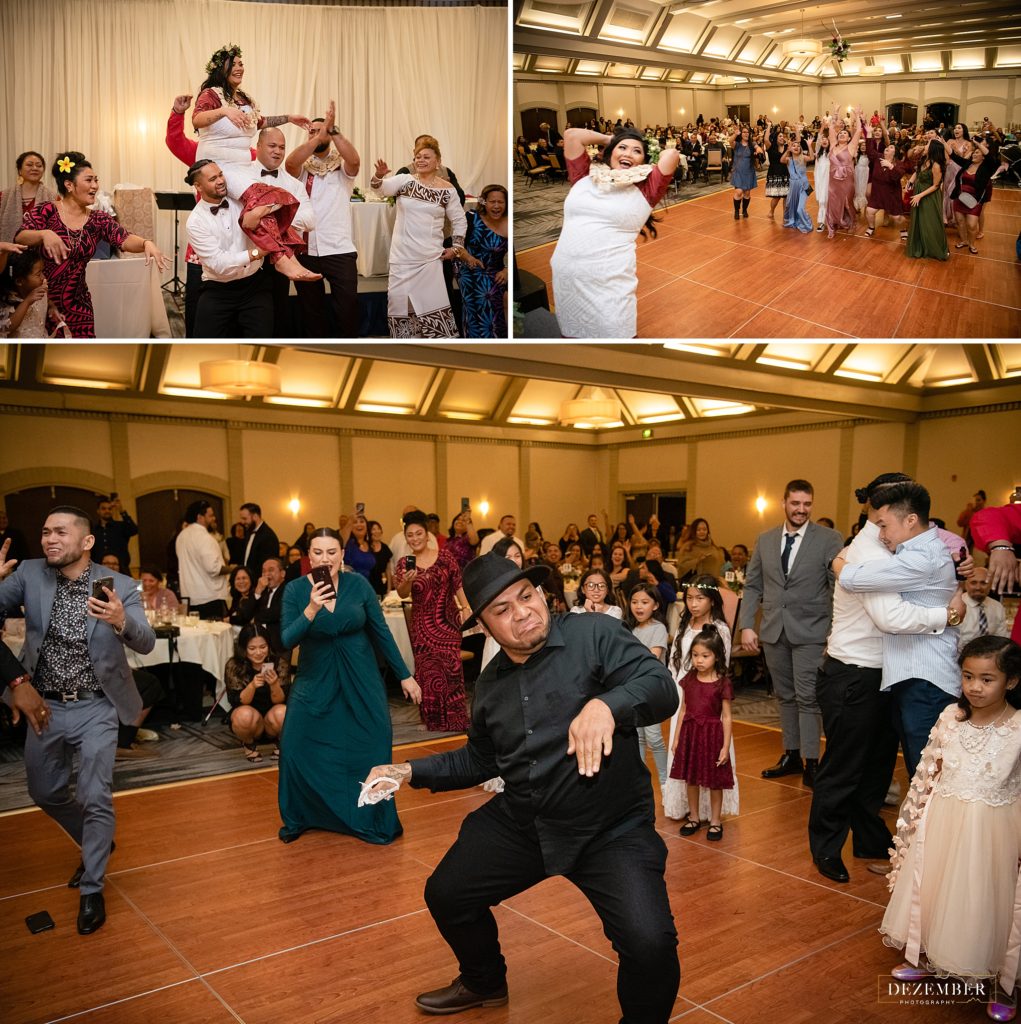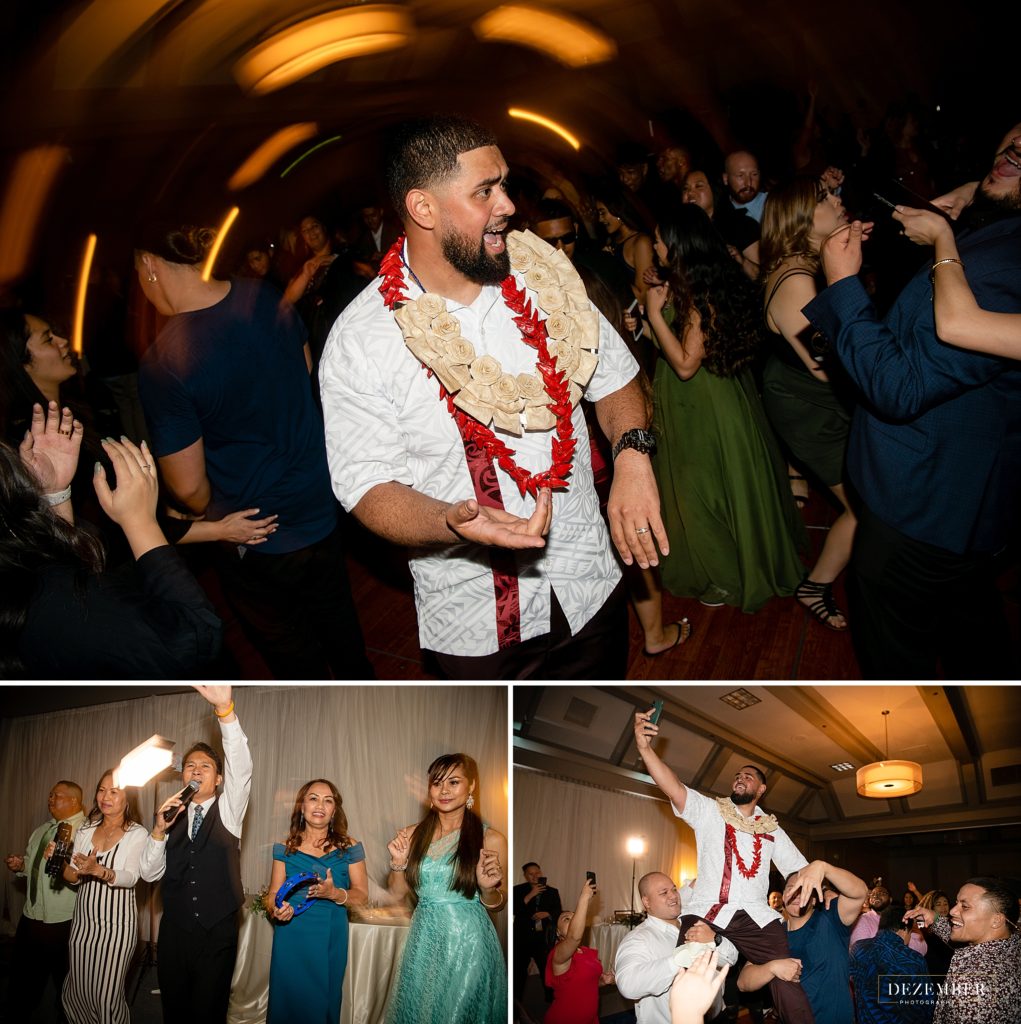 Check us out on Facebook & Instagram!
Want to know more? You can learn more about the Dezember Photo + Video team HERE!
Send us a line, we look forward to chatting and seeing how we can help capture your big day.