We've done shoots for the Kindig-it Shop in the past so when Baylee called us to photograph her goth wedding we were super excited!
This bridals photo shoot with Kaden and Baylee really shows off their dark, Goth style. It's actually not that easy to find a black wedding dress. Baylee ordered a white dress that she loved and sent it out to be dyed black but it didn't turn out quite as planned. The dye didn't go dark enough and came back navy blue. Baylee's dad, the well known classic car aficionado Dave Kindig, came to the rescue – he took the dress out back, hung it over the fence and painted it with black automotive paint. No one would know just by looking at it but we think its a super fun behind the scenes story!
Stay tuned for a sneak-peek post of their wedding, it's going to be a very unique celebration.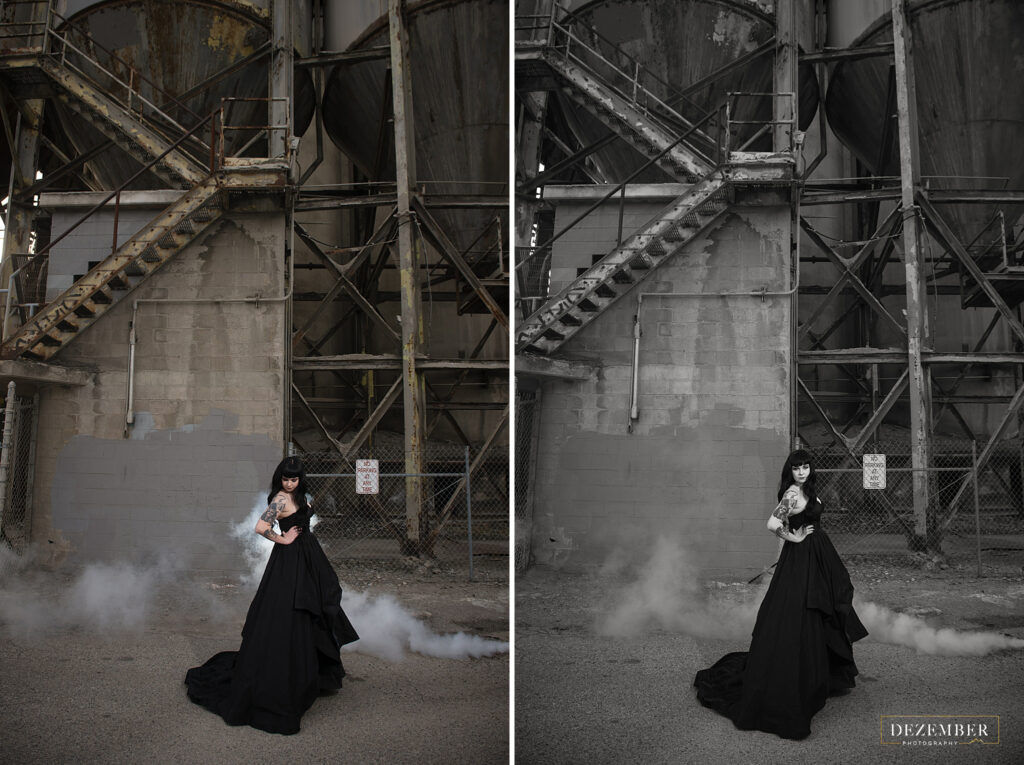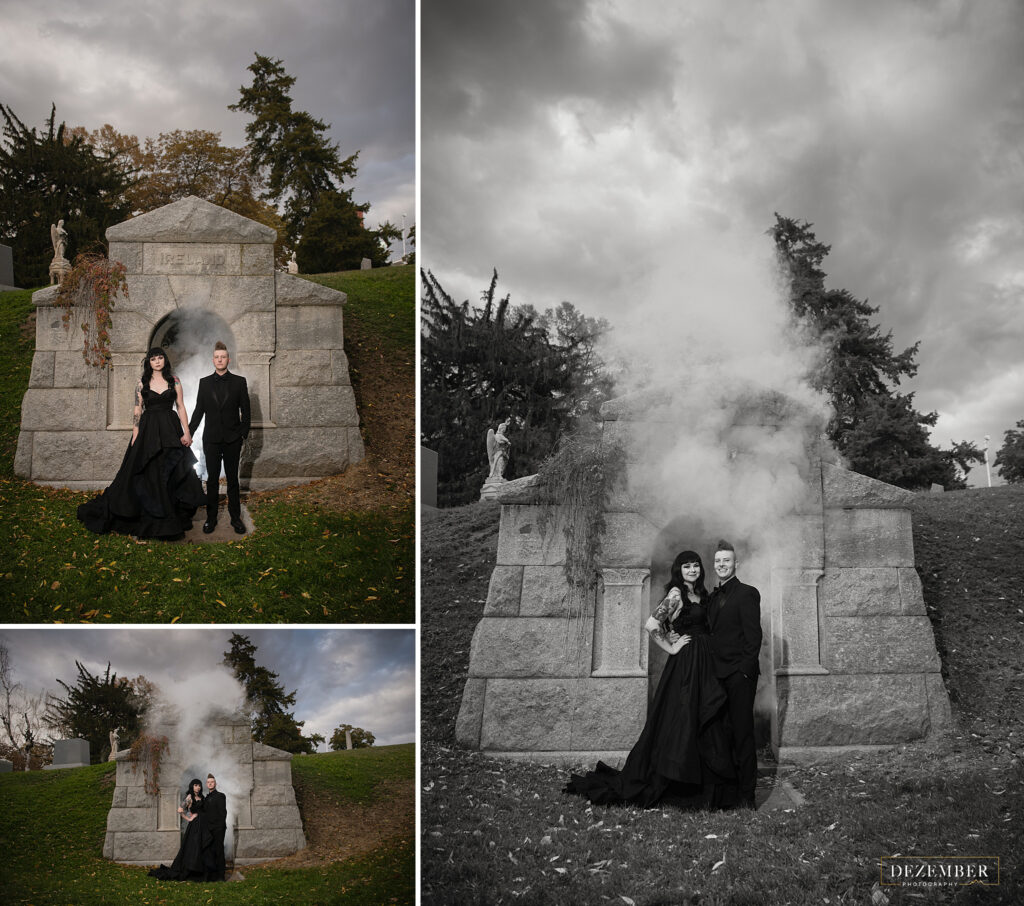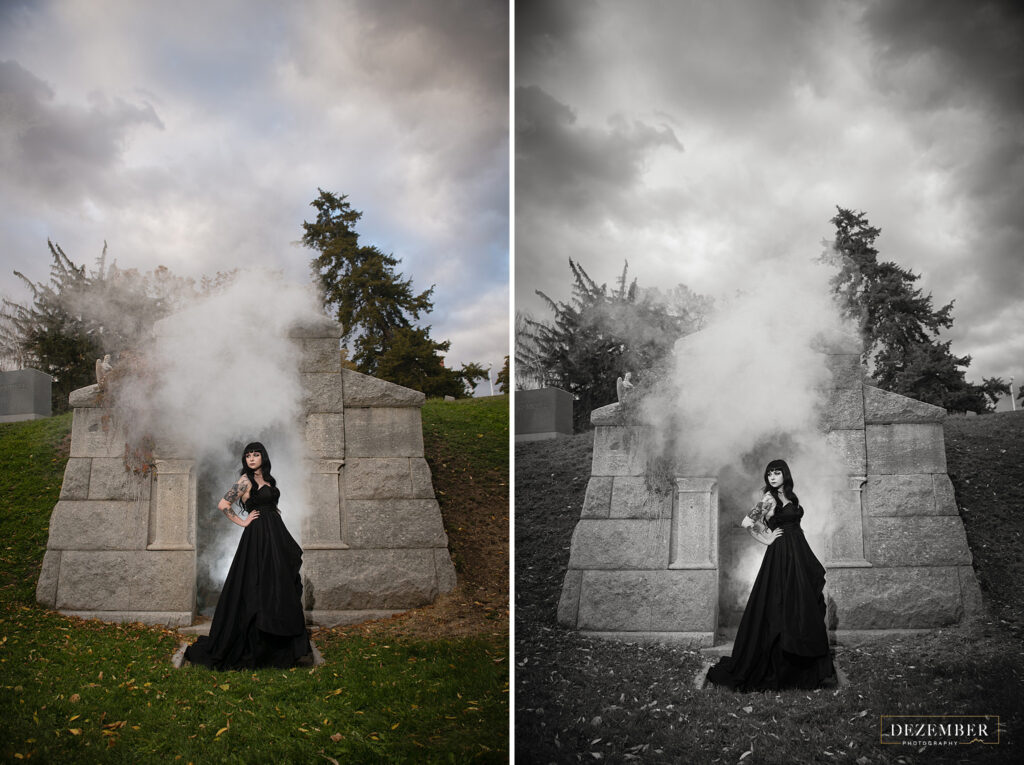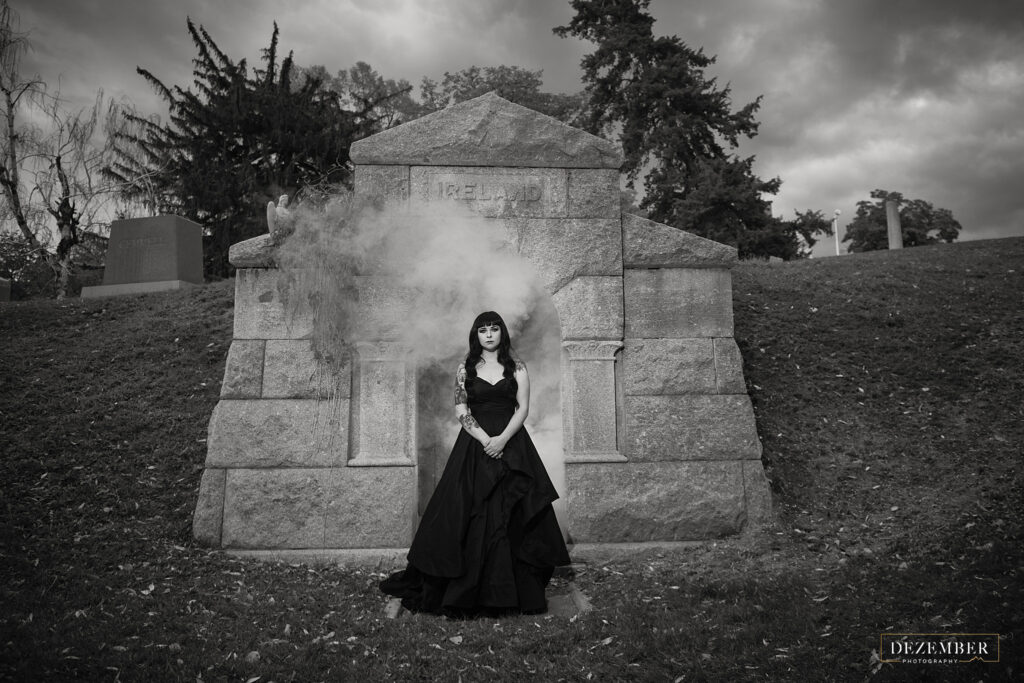 The fog machine really added a nice spooky touch.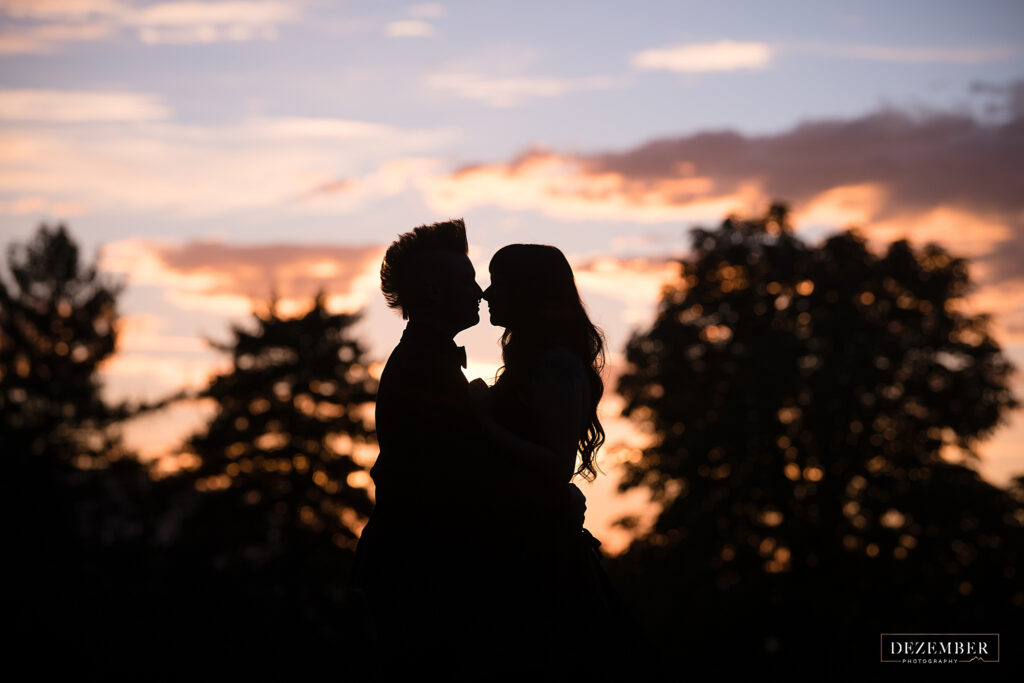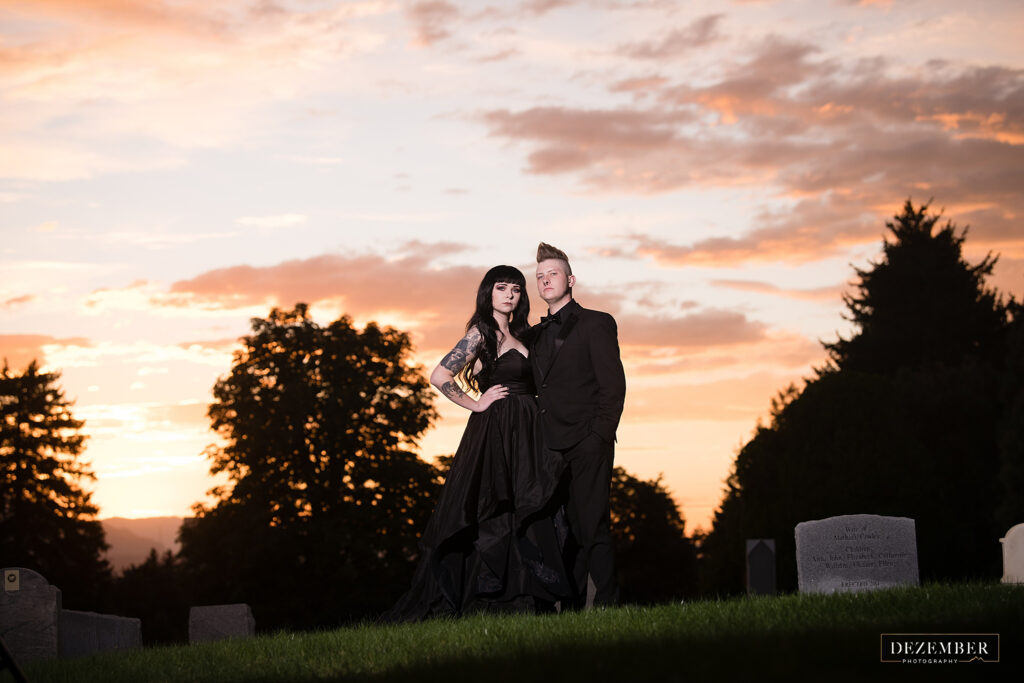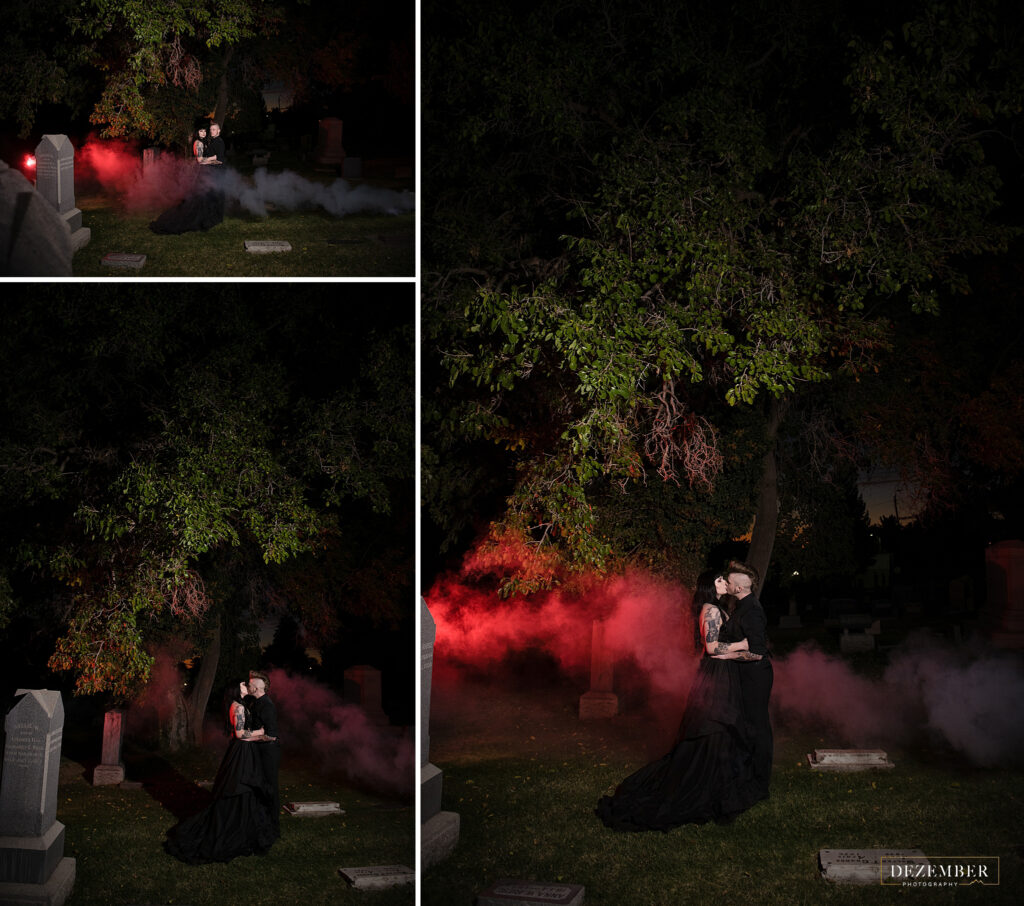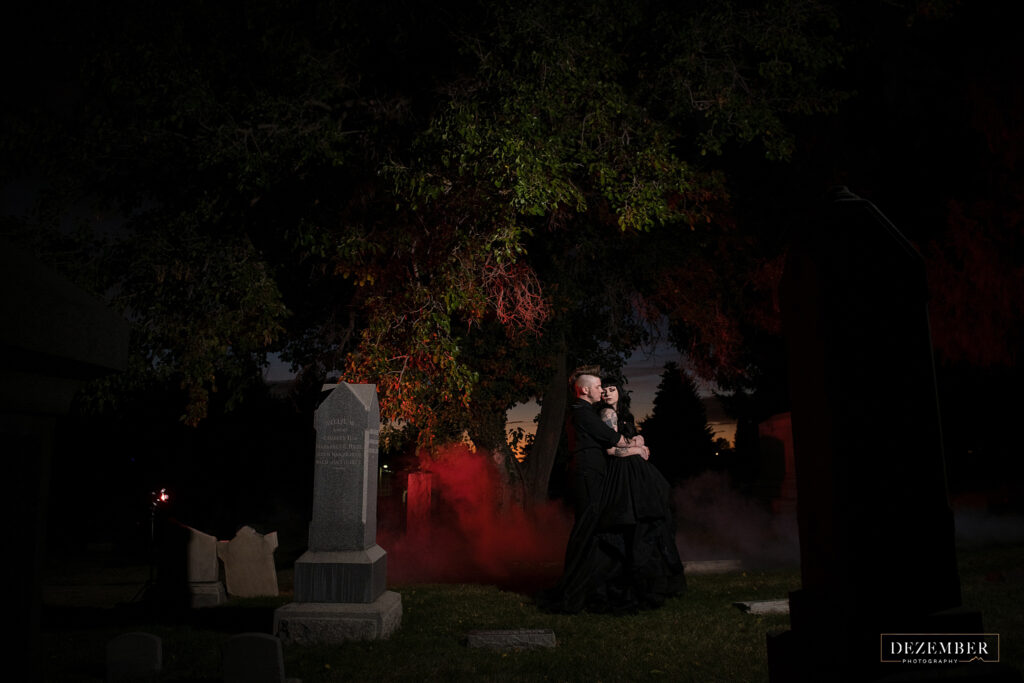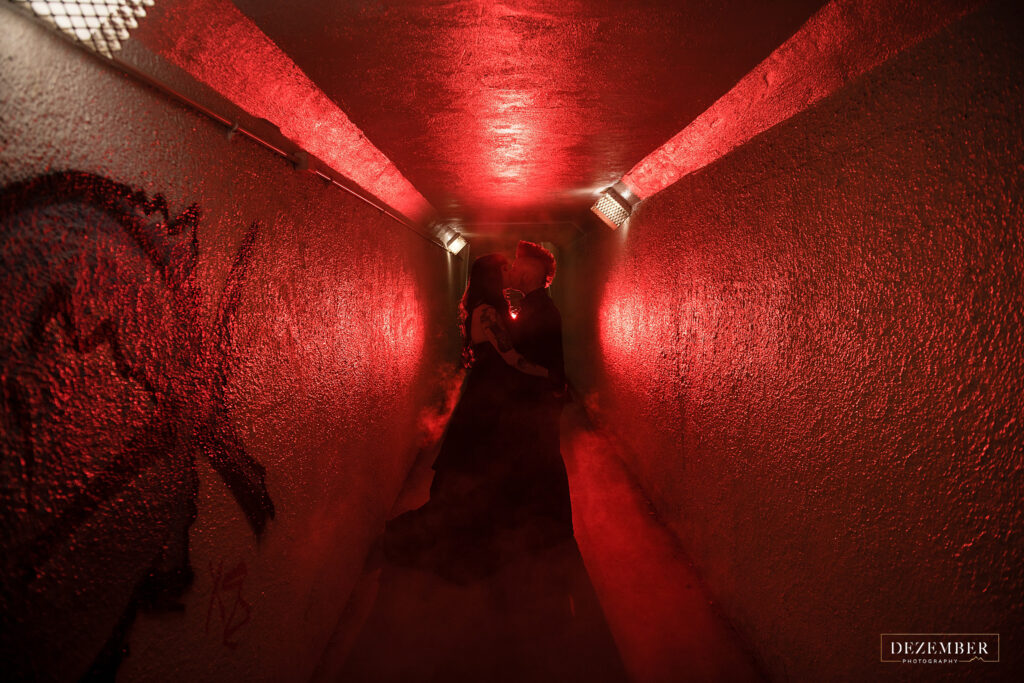 Check us out on Facebook & Instagram!
Want to know more? You can learn more about the Dezember Photo + Video team HERE!
Send us a line, we look forward to chatting and seeing how we can help capture your big day.