Your wedding and the Coronavirus
We have been through many ups and downs in the wedding photography business for the past 14 years and we will get through this as well! We want you to know that we value your decision to choose us as your photographer and we are here for you during this uncertain time.
We thought it would be helpful to put together a guide to help navigate your wedding planning in light of COVID-19, highlighting our policy and also touching on some ideas should you encounter an interference in your wedding plans.
1. Take a deep breath, stay informed and don't panic!
Here are some resources that we find helpful and are consulting to keep our clients safe (like keeping a safe distance while capturing some amazing images!)
Visit Salt Lake COVID-19 Updates
Right now we are helping to reschedule weddings that have been postponed due to immediate venue closures. We urge you to stay calm and consider waiting to see how everything plays out before making the decision to reschedule.
2. Communication is key!
Communicate with your vendors to make this transition in panning as smooth as possible.
Keep your guests in the loop, as many of them have invested in your big day as well! You can use your wedding website or an email to inform everyone of your plans to avoid everyone contacting you about it, which can add more stress to the situation.
Stay positive, and have an honest conversation about your worries and anxieties with your loved ones and all of your vendors on this topic and learn what everyone is doing to keep not only you but themselves, their workers and your wedding party and guests safe.
3. What if we have to postpone our wedding due to being sick, the venue closing or vendors getting sick?
This is where previously reading your contract and being aware of what it says about rescheduling will be helpful. If you're still not sure, reach out to your vendors and ask what their policies are about rescheduling.
The coronavirus is affecting us all and the wedding industry is being shaken as weddings get postponed. Although payments are non-refundable, they are still safe with us as a credit and we are happy to look at options for smaller, more intimate weddings or even rescheduling to a different date if needed! Your credit may be applied to a new date and even if you don't have a new date secured yet, please let us know if you are planning to reschedule and we can chat about future availability. We know rescheduling an event can be overwhelming and we are happy to help in whatever way we can!
If you have decided to reschedule your wedding, you may consider:
Choosing a weekday or Sunday to be able to take advantage of availability for your vendors for a wedding later this season! We understand this can be stressful and we are all doing our best to assist in with this process. Luckily for Dezember Photography, we have 3 amazing photographers and a full time office manager to help make rescheduling a breeze.
Eloping or having an Intimate Wedding Day to keep your guest count low with just the two of you or your closest family members and have a big celebration later on with friends once the world is back to normal! Remember the world has gone through a crisis like this before, and yes right now things seem uncertain but we will pull through this! Stay positive and work on a backup plan to ease any nervousness you have about your big day.
If you were planning on hosting a destination wedding that is in a heavily affected area, maybe you can consider a different destination. Many airlines are being accommodating with changes right now.
4. What happens if a lot of our guests are unable to make it?
Sadly, guests who are more susceptible to the virus may have to make the hard decision to not be at your wedding. Smaller weddings can be just as sweet, and with great photos, you will have something to share with them. You may even want to consider a plan to livestream your wedding for those special guests who were unable to make it.
5. What if my wedding gown or wedding favors are delayed?
A huge percentage of wedding gowns are made overseas – even the designer gowns! Chat with your bridal salon about options and ask about floor samples. If you haven't purchased your attire yet, visit different stores and see what they have in stock. Supporting local stores for your wedding attire and favors can help small businesses who may be suffering right now.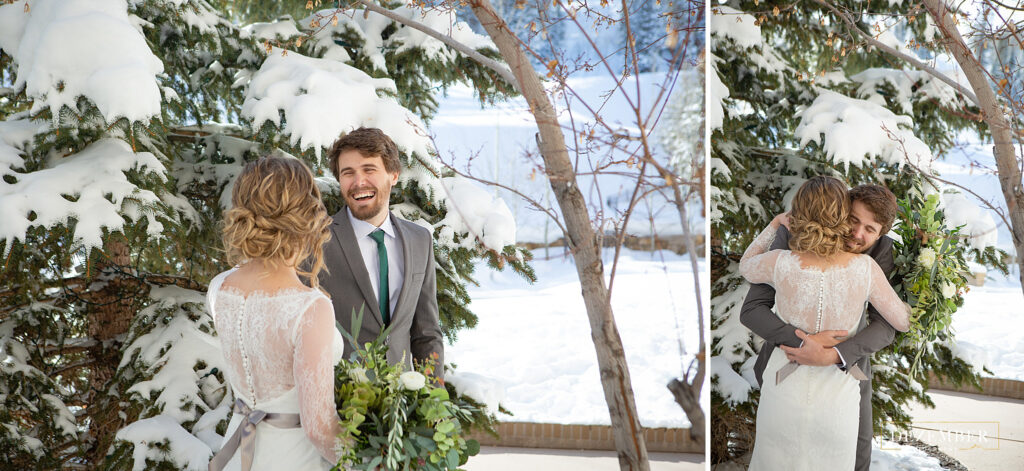 We love you all and we will pull through this together!
– Randy, Austyn & Your Dezember Photo + Video Team