Denver and Megan, Timber Moose Lodge wedding on New Year's Day
Photography: Dezember Photo – Randy
Venue: The Timber Moose Lodge
Planner: Wedding Expectations
The Timber Moose Lodge is an amazing venue, especially if most of your guests are traveling to celebrate the big day with you! It is the largest private lodge in North America, sleeping up to 60 guests and boasting a huge indoor pool and a beautiful ceremony deck.
Utahns know how unpredictable the weather can be. Most of the guests were from out of state and luckily everyone made it up to the lodge before the weather rolled in, but it did not cooperate on the wedding day!
Denver & Megan started the day with a first look in the Crow's Nest. We took some snowy formals outside and the snow was coming down so hard it could not be removed quick enough from the uncovered ceremony deck. With a little flexibility and quick thinking between the photographer and wedding planner, the call was made to move the ceremony to the front entry so they were still able to have an outdoor ceremony. We did sneak out to the deck later for some quick photos in the snow!
Here are some of our favorite shots of the day.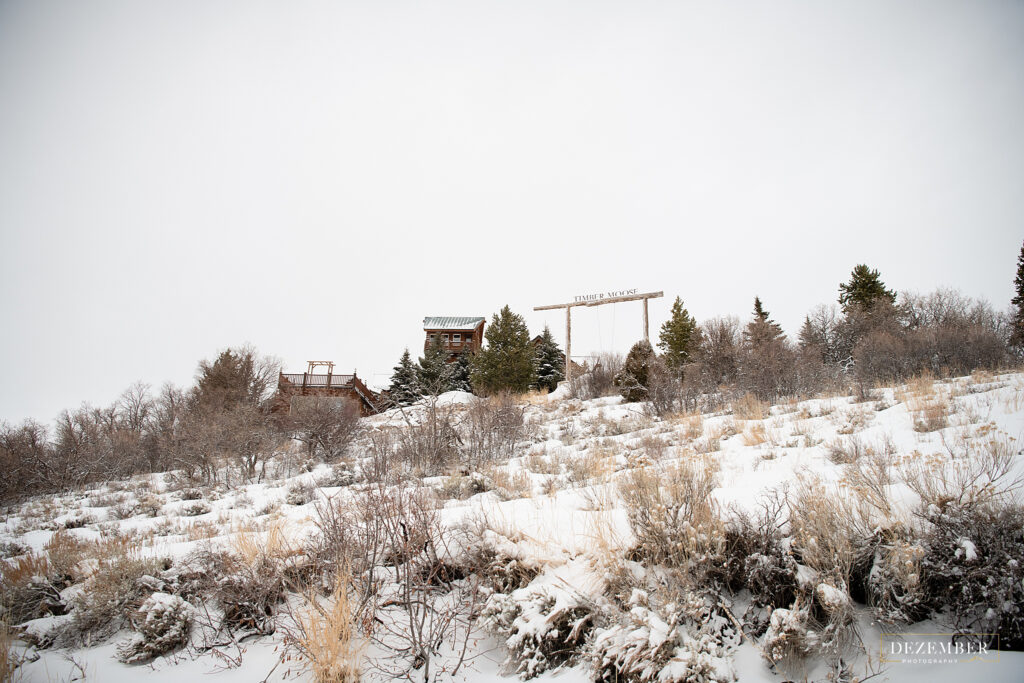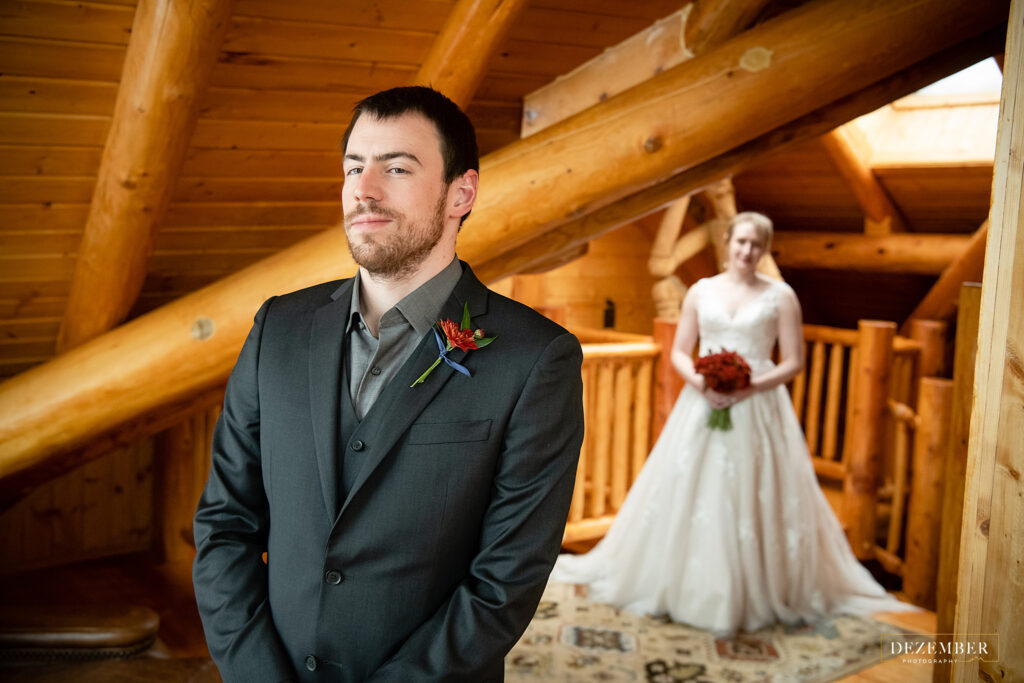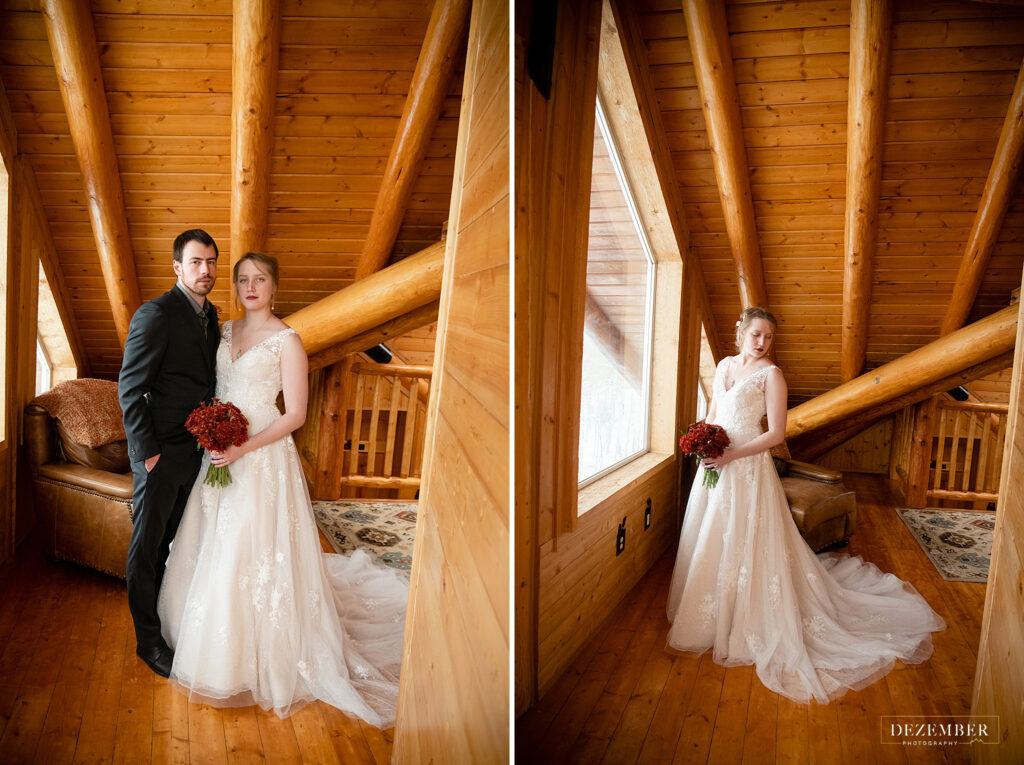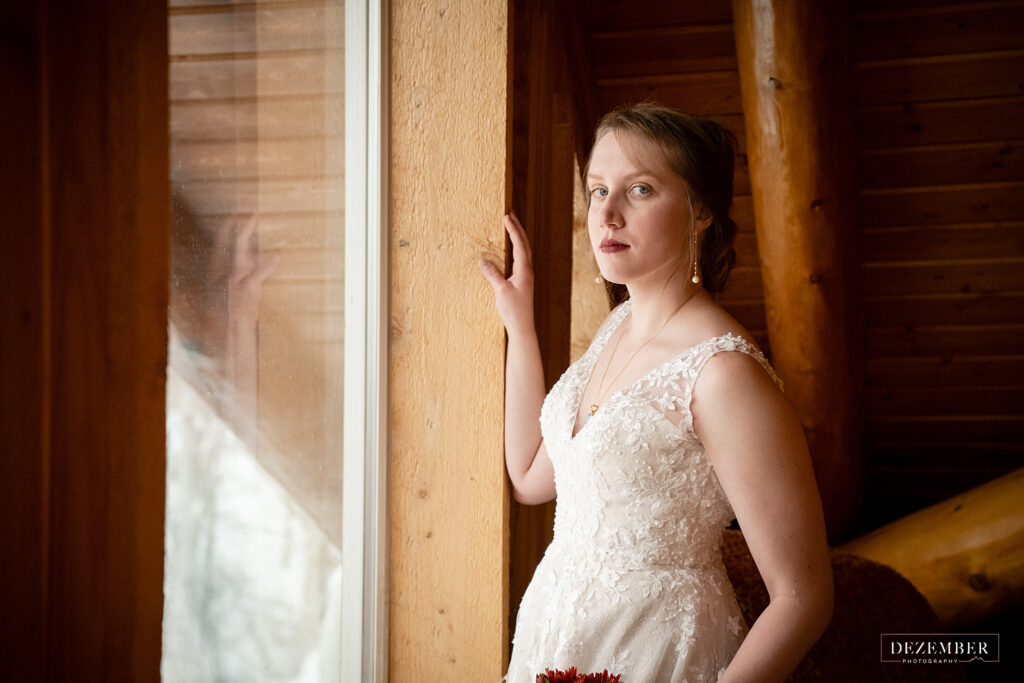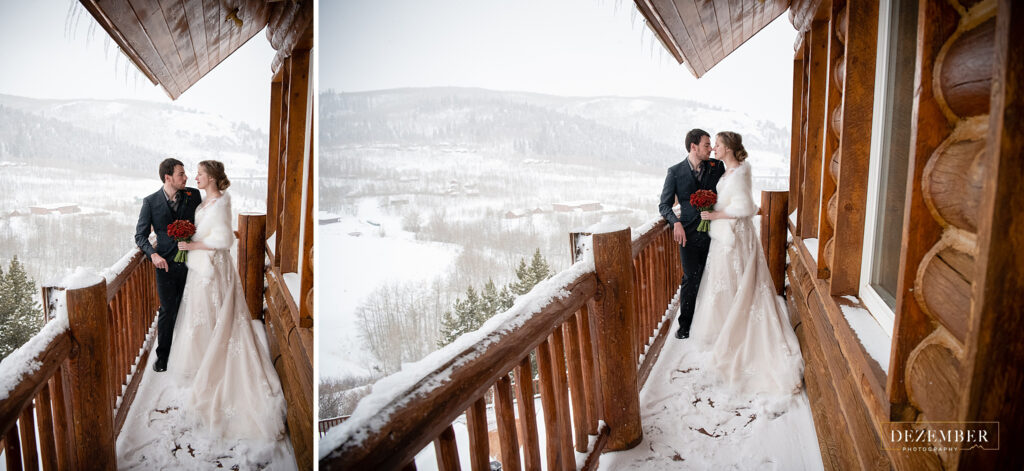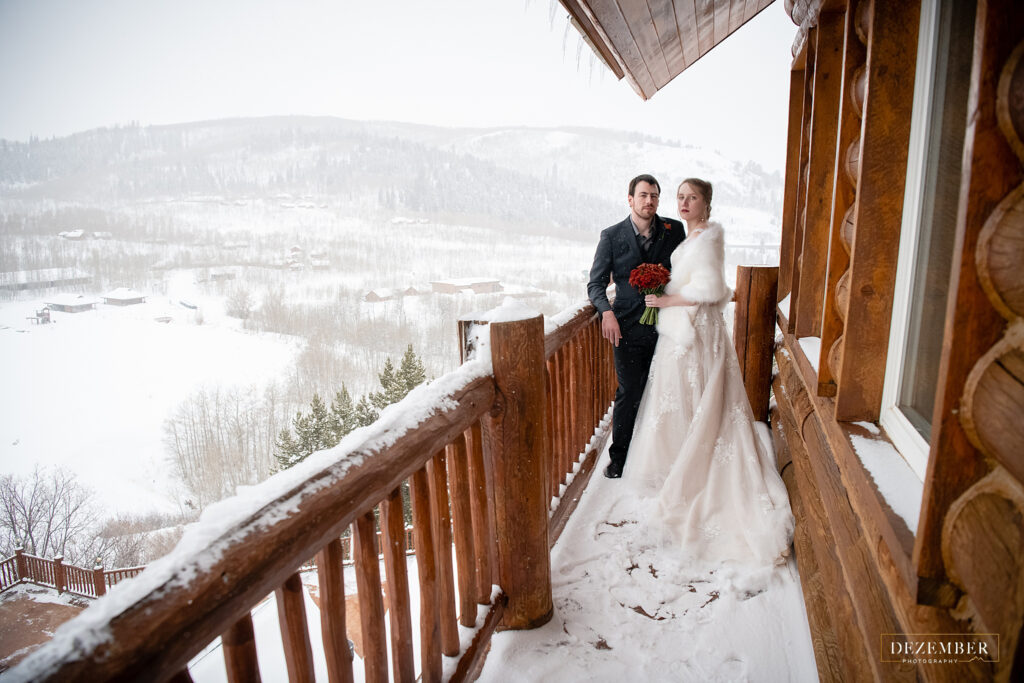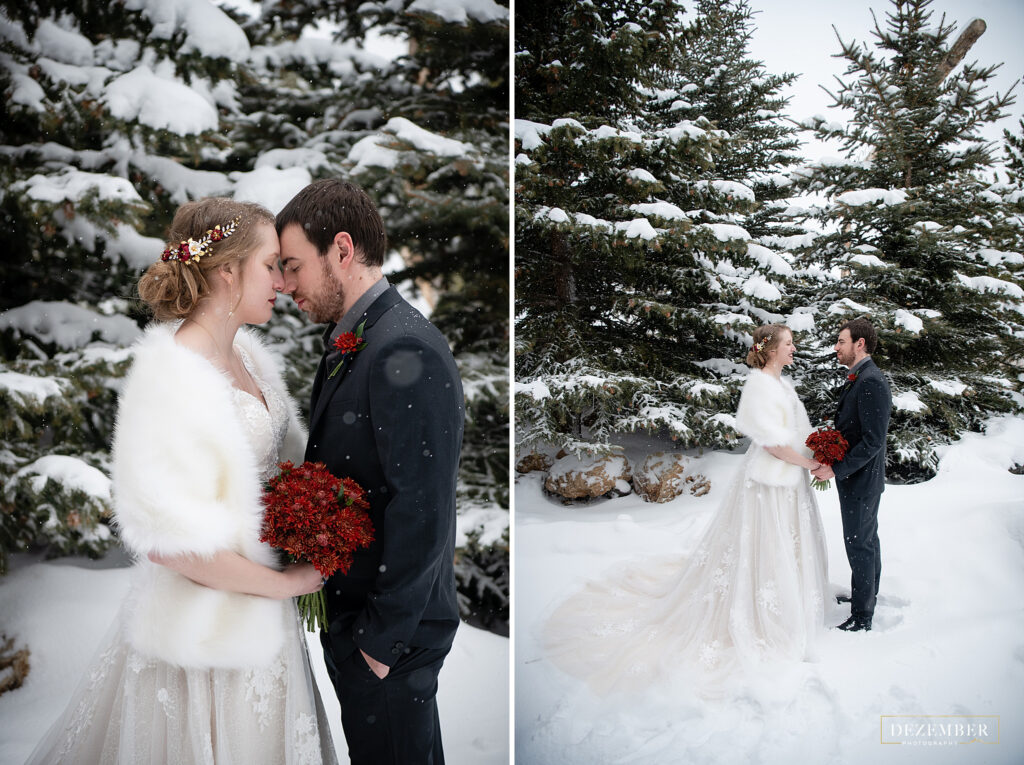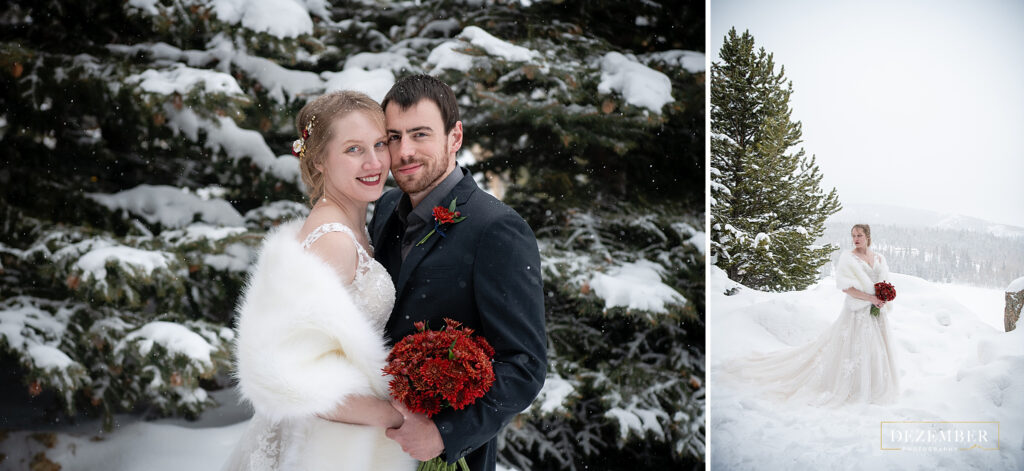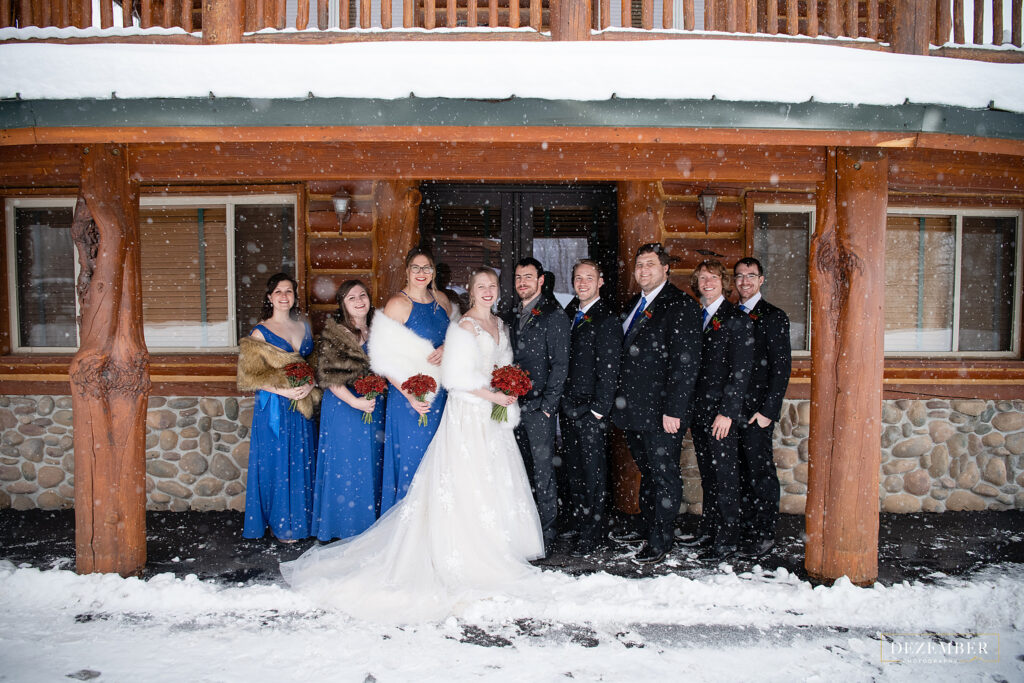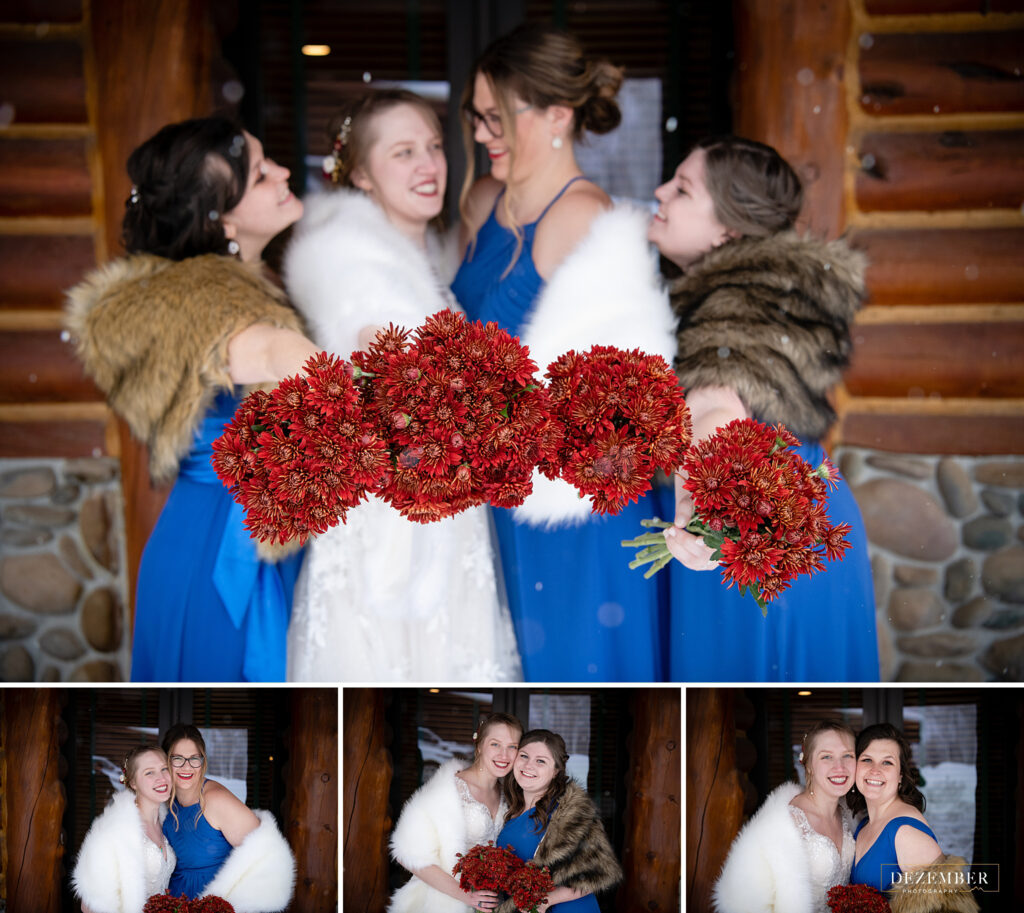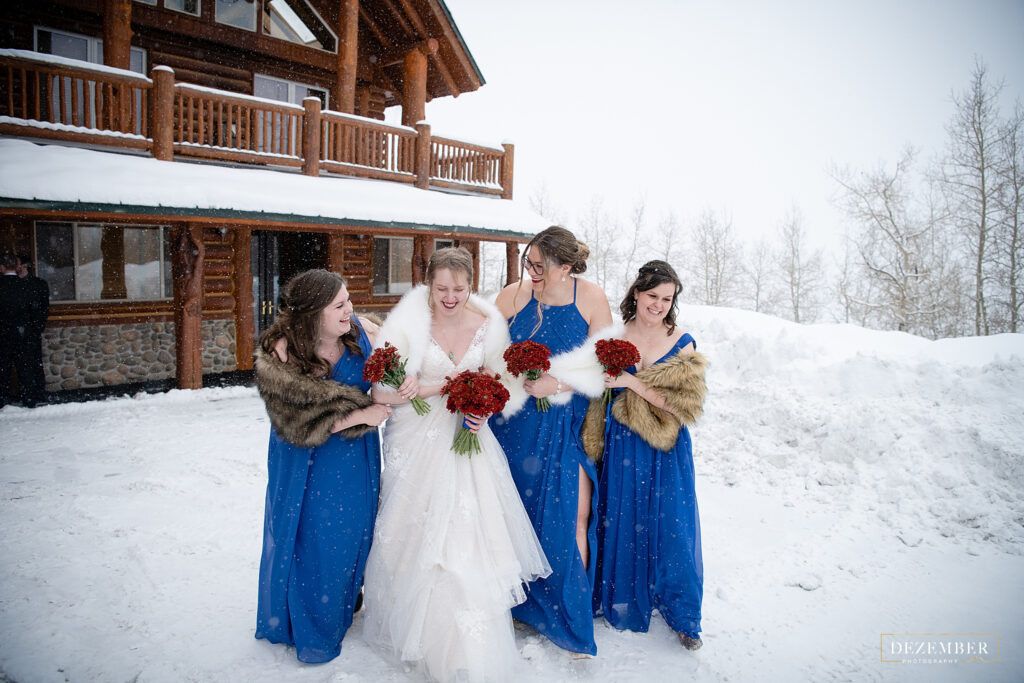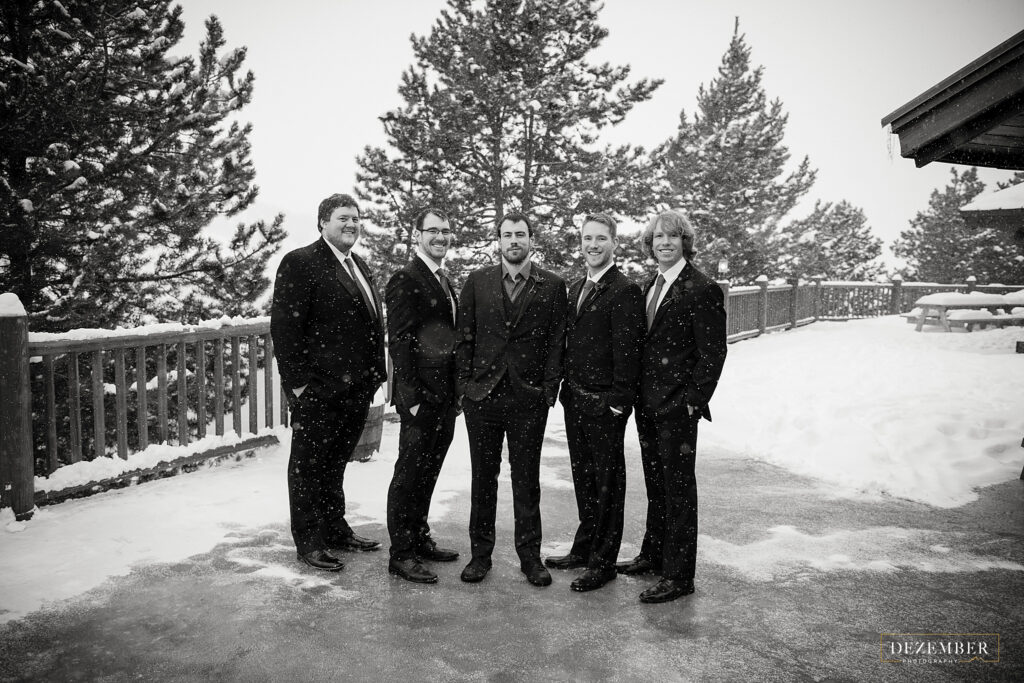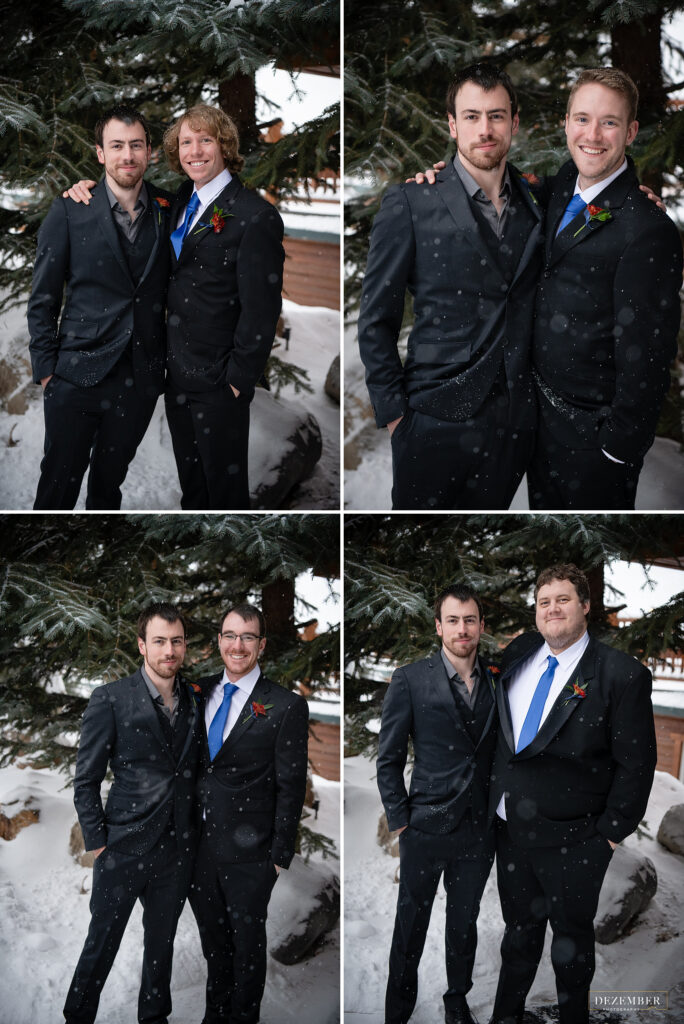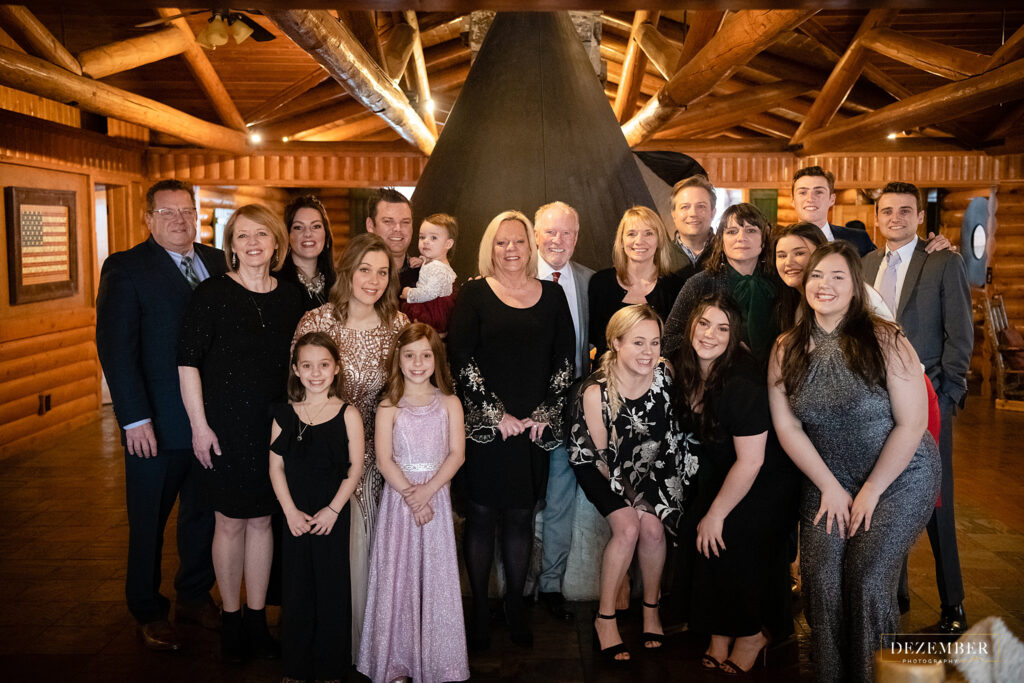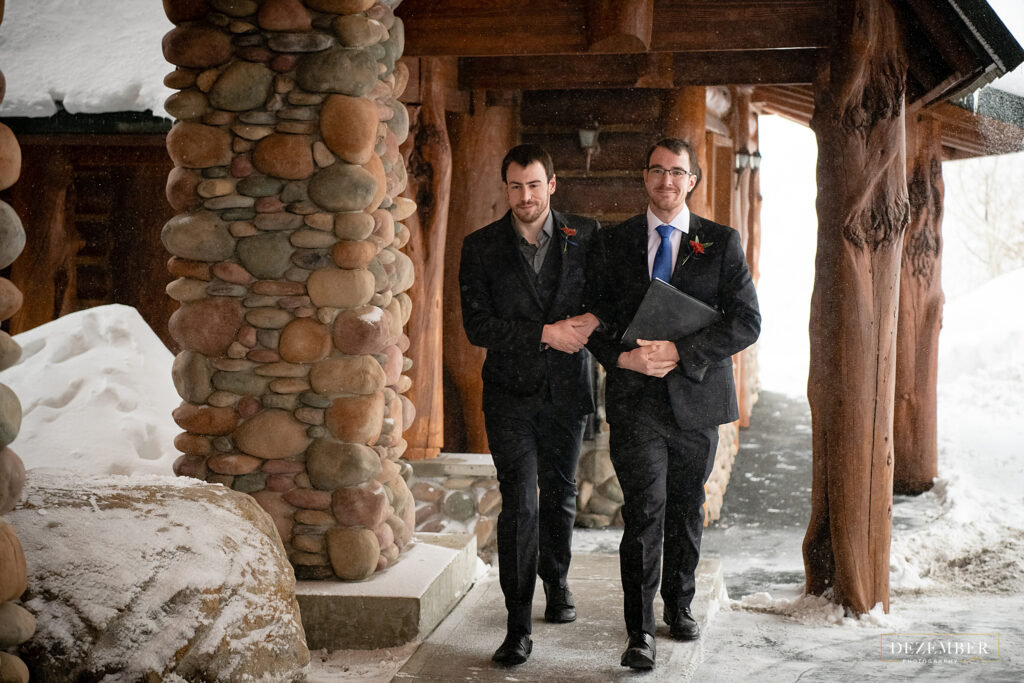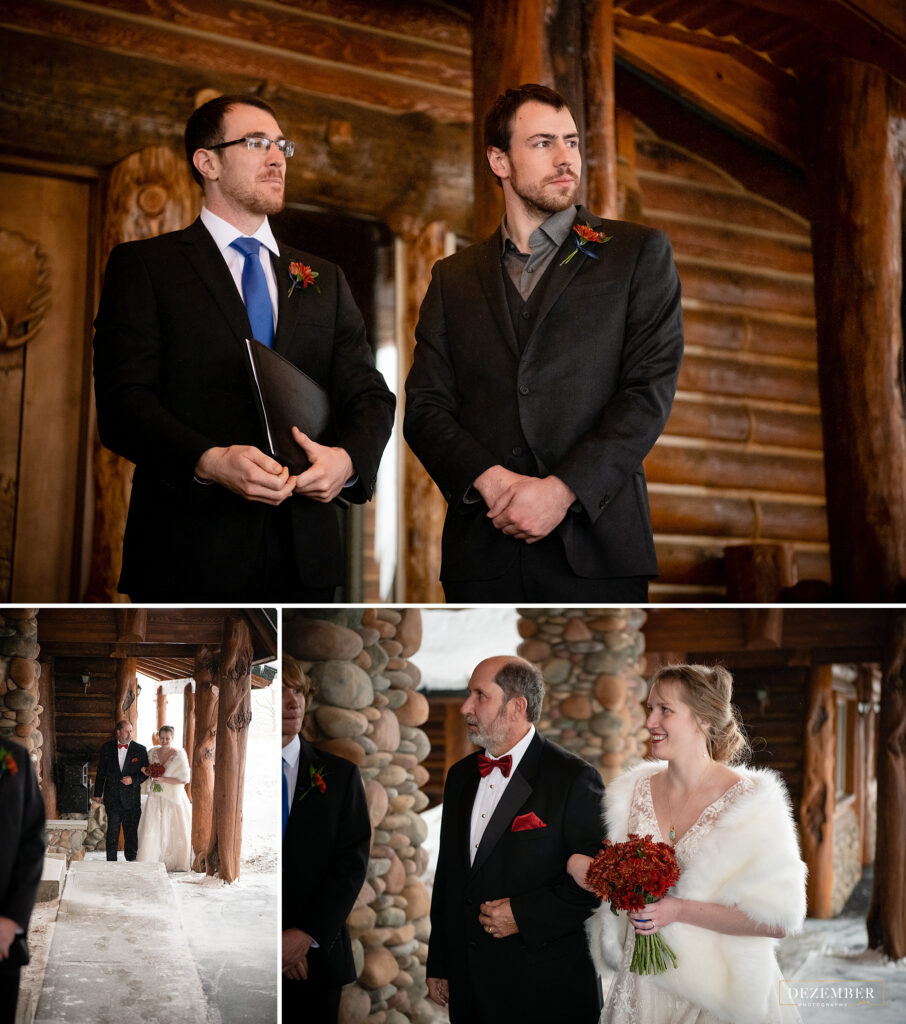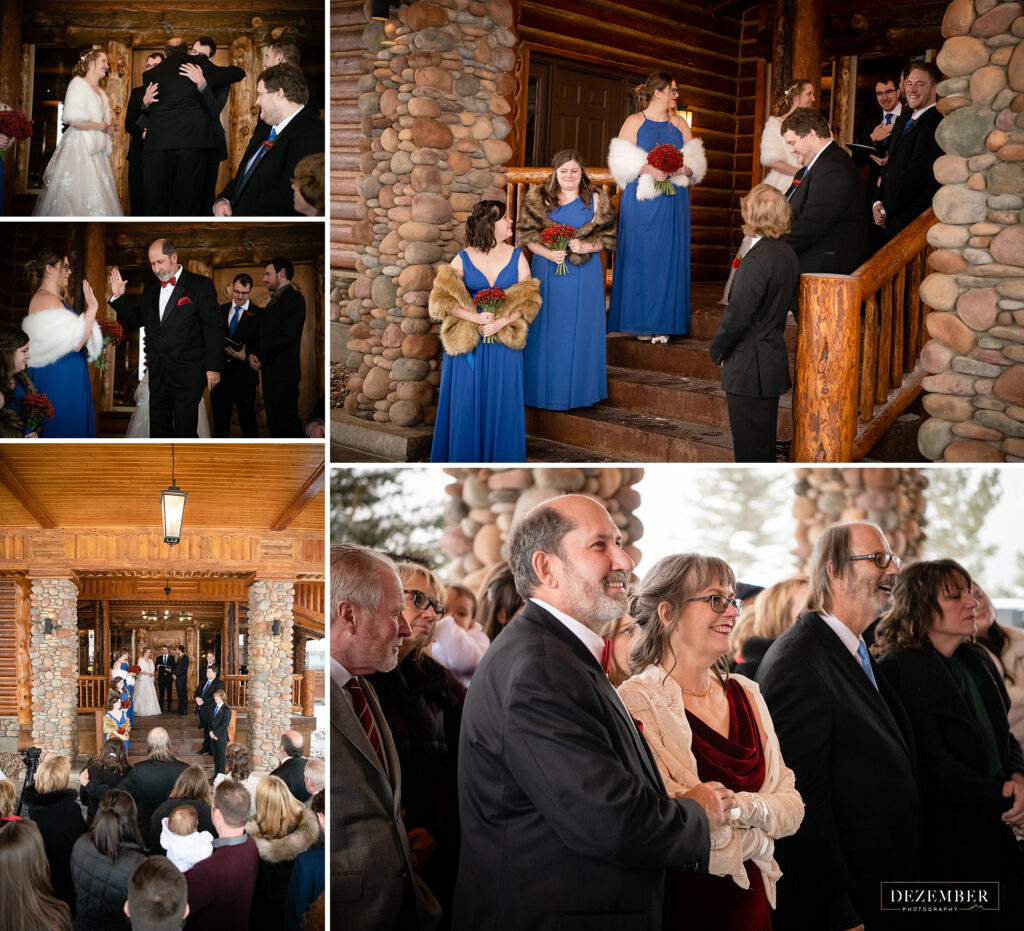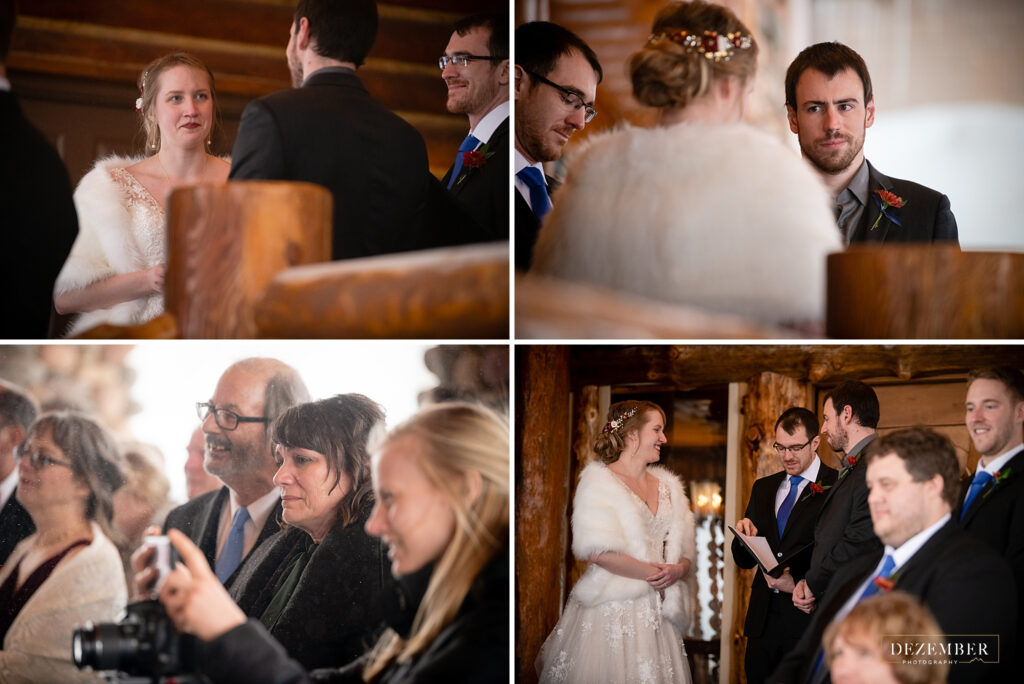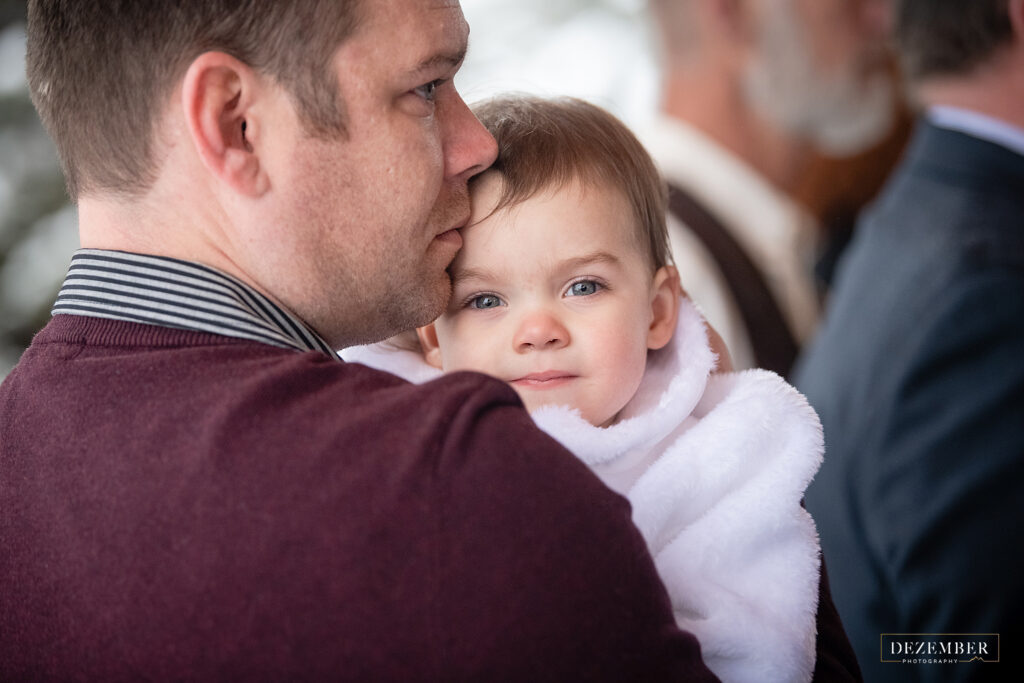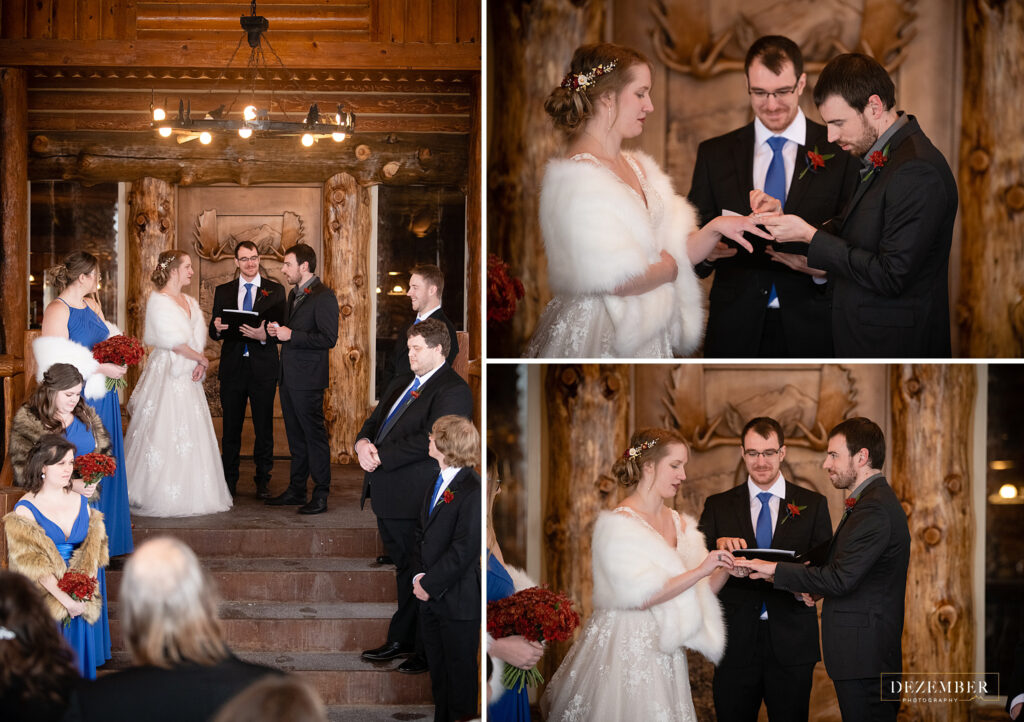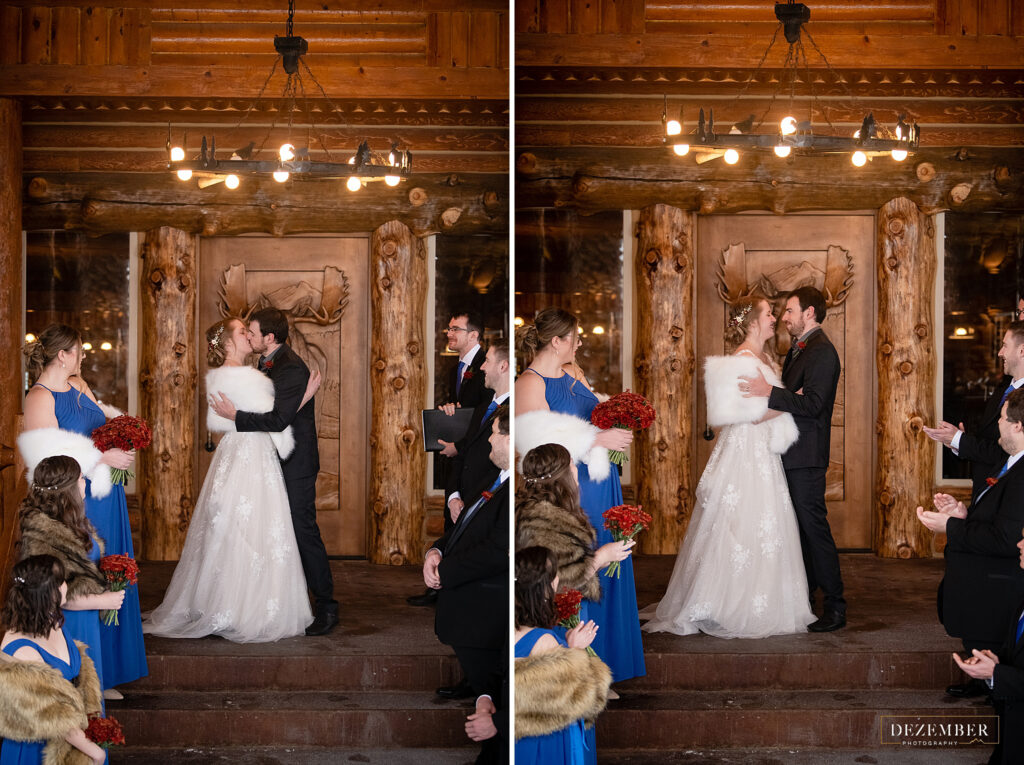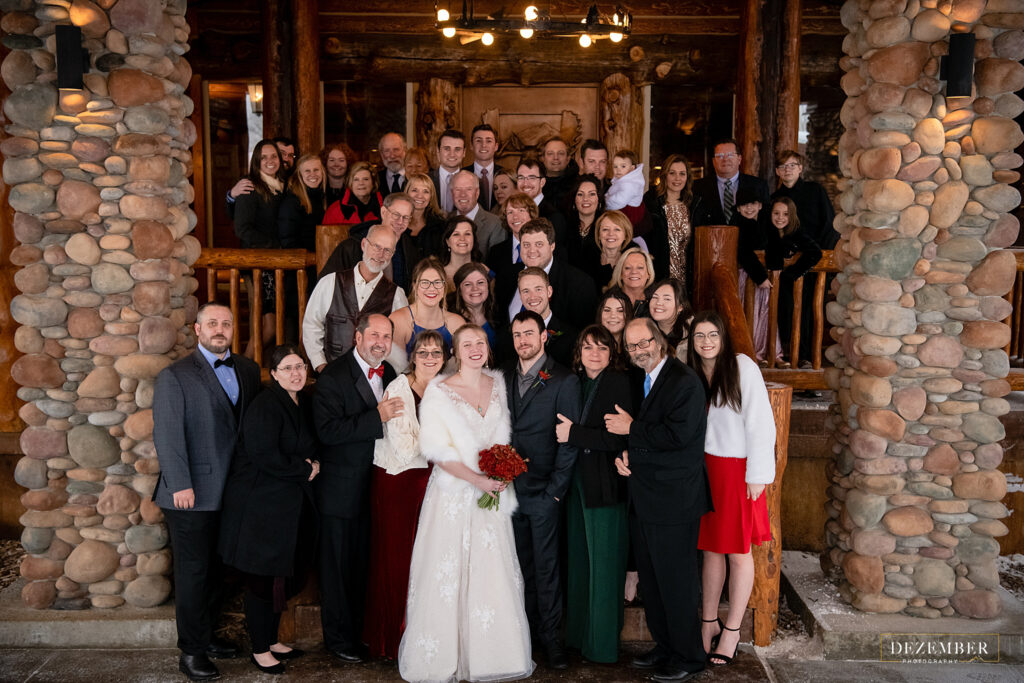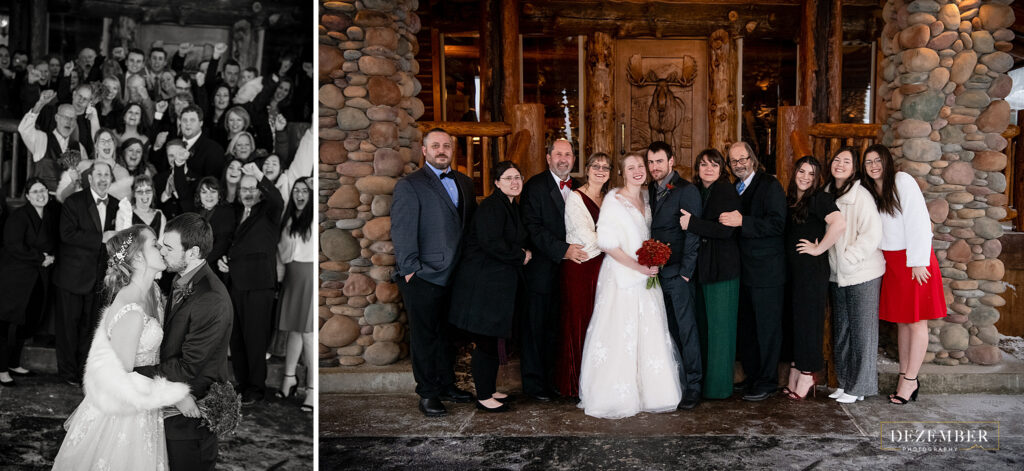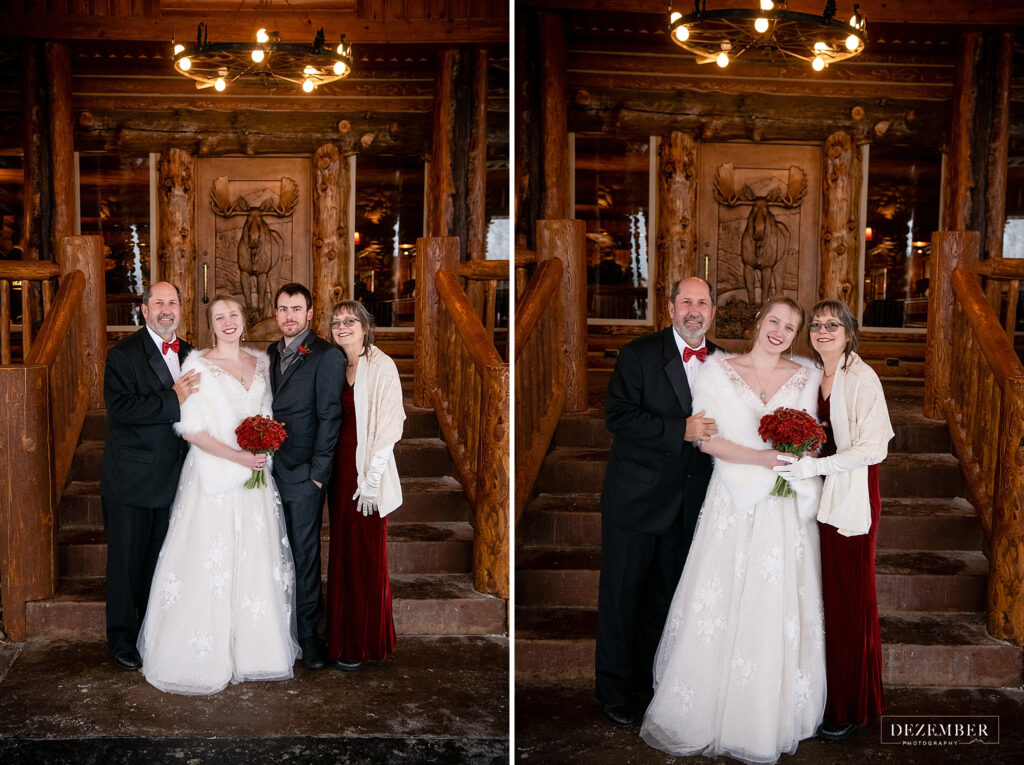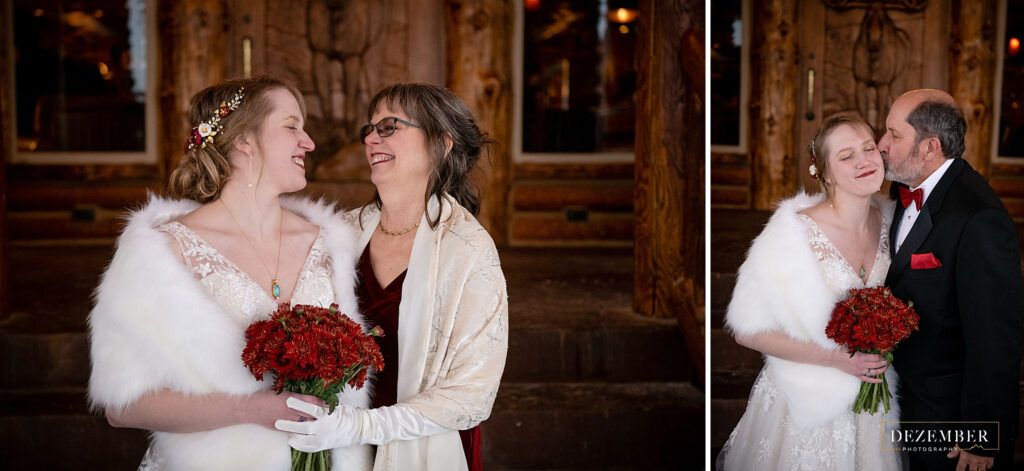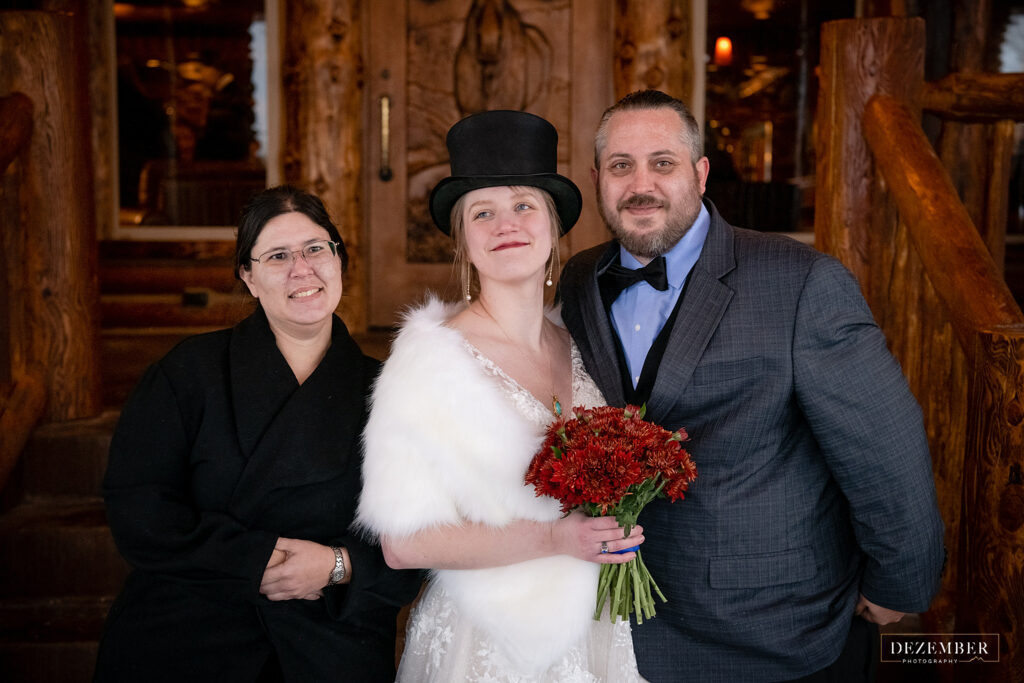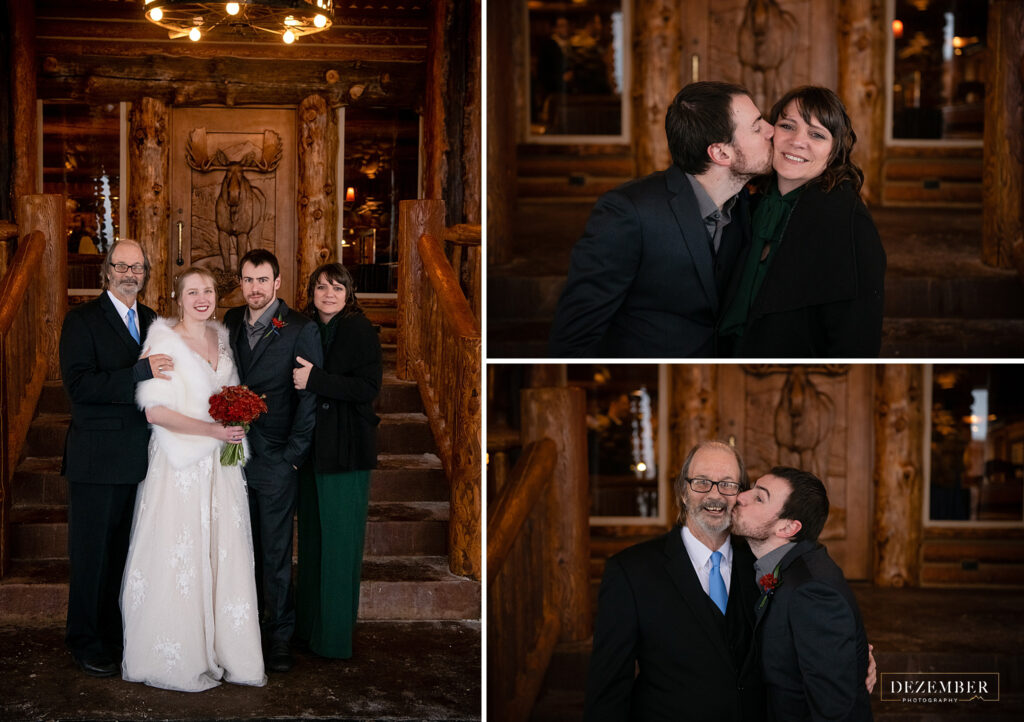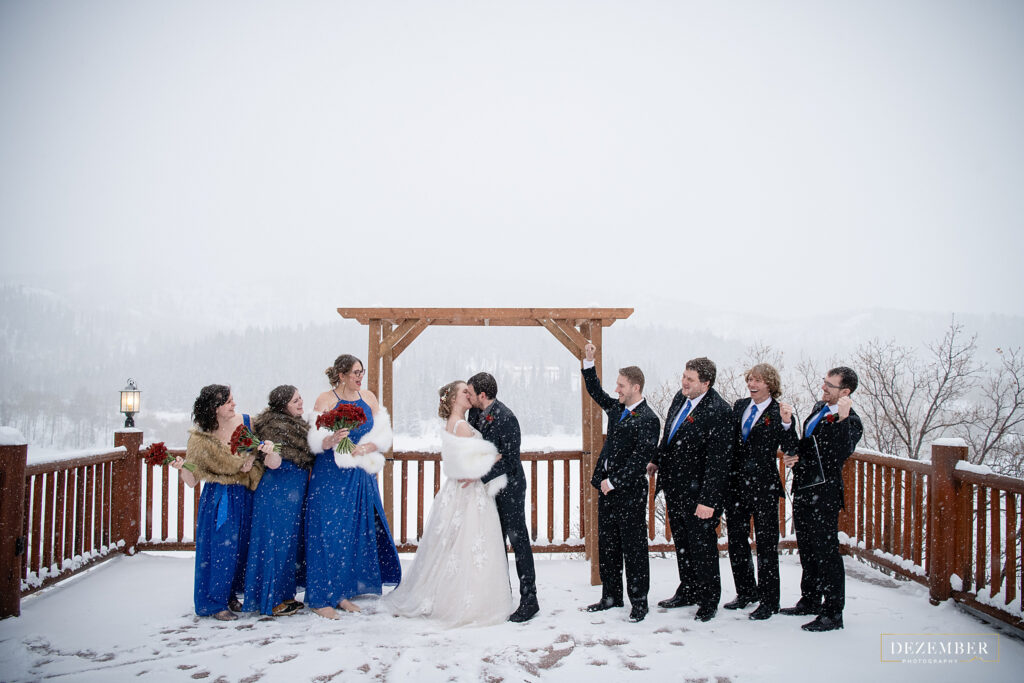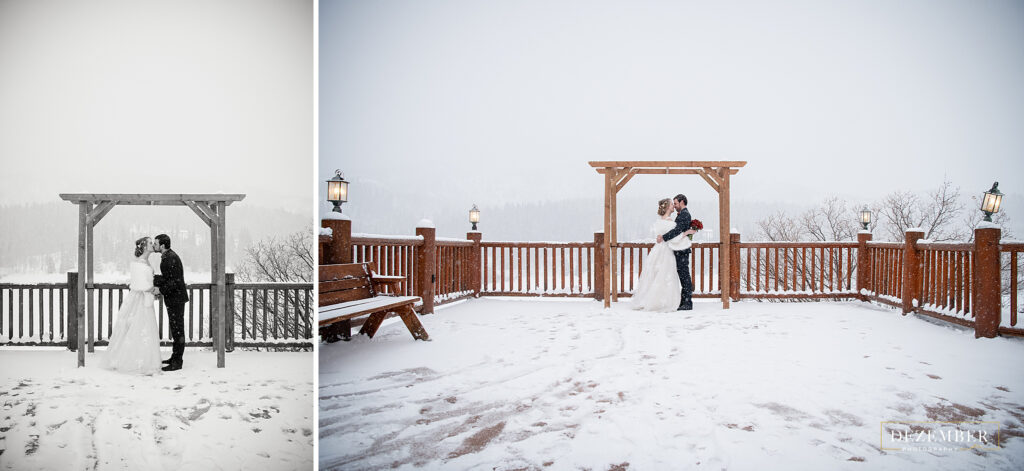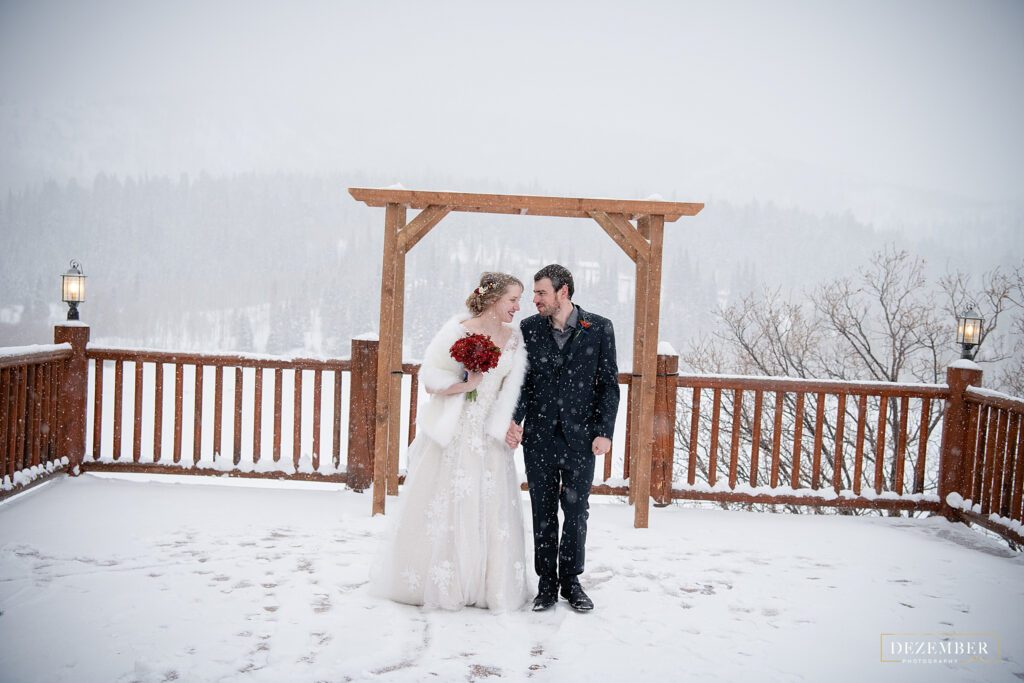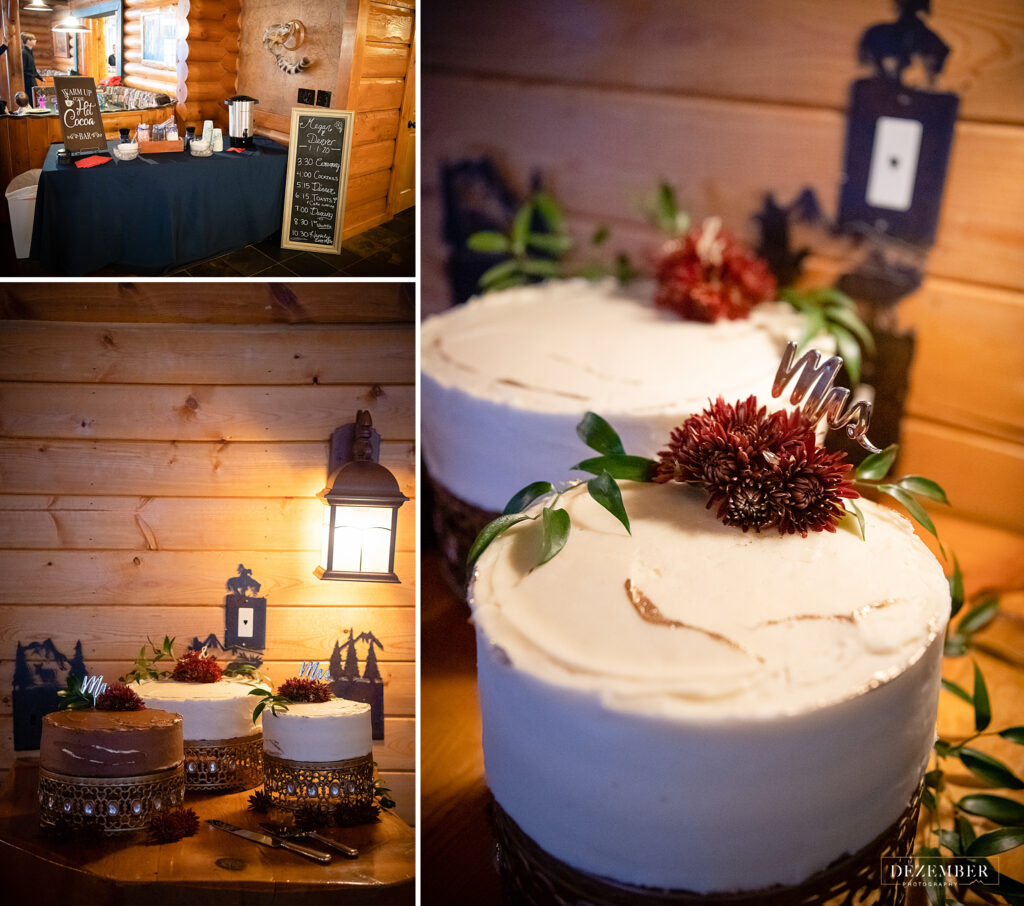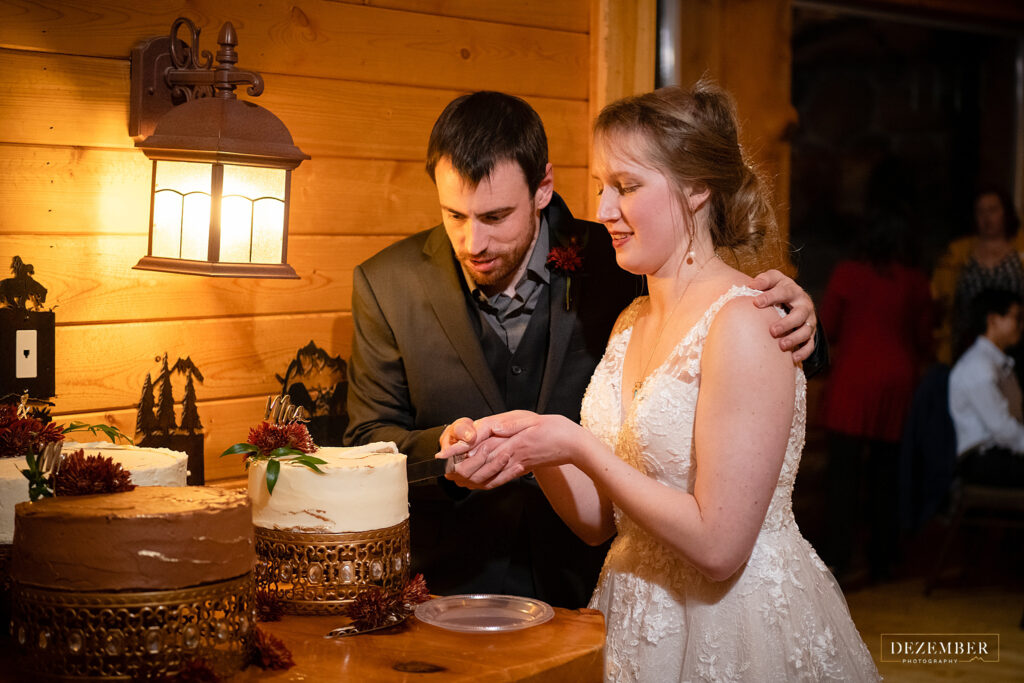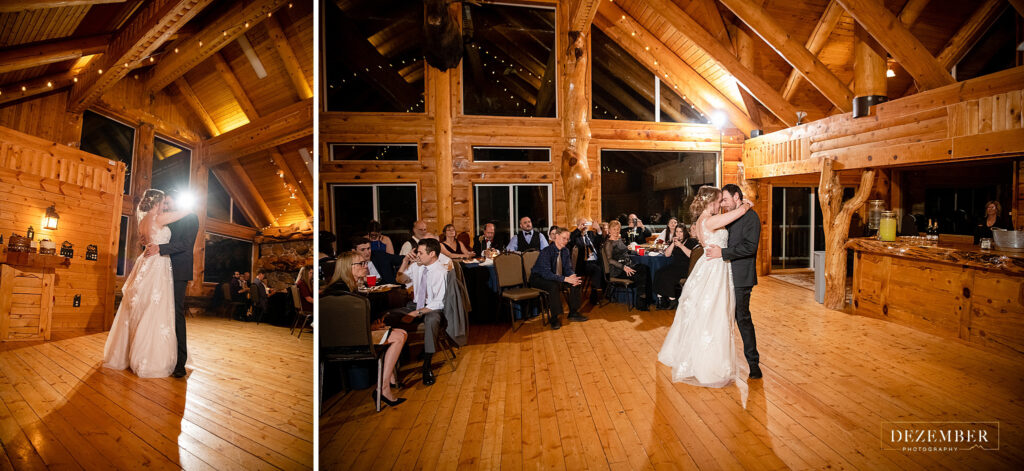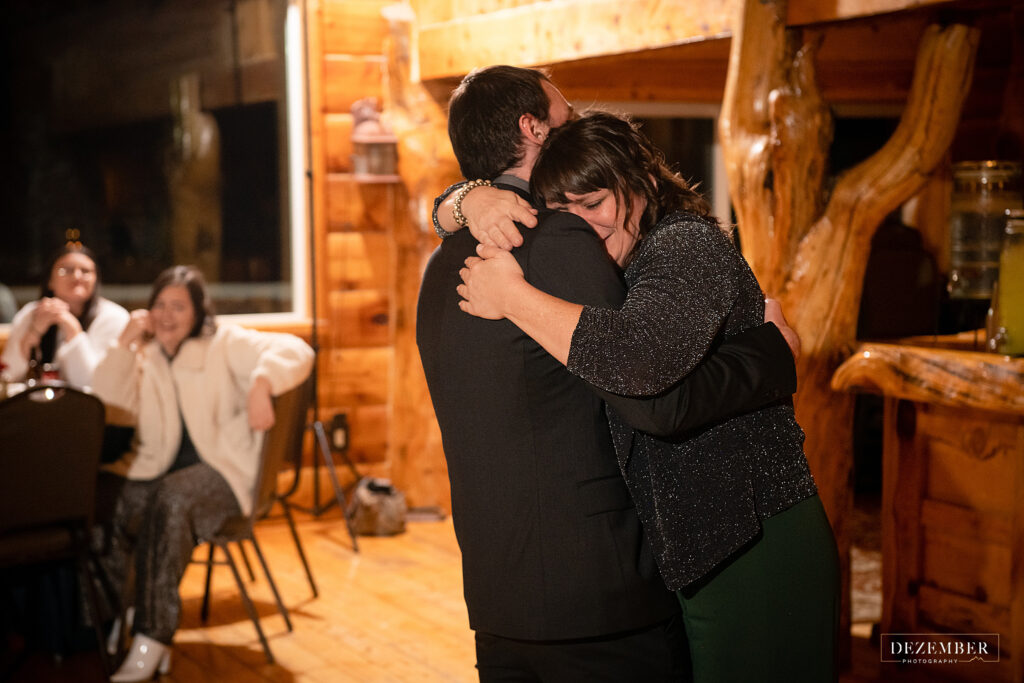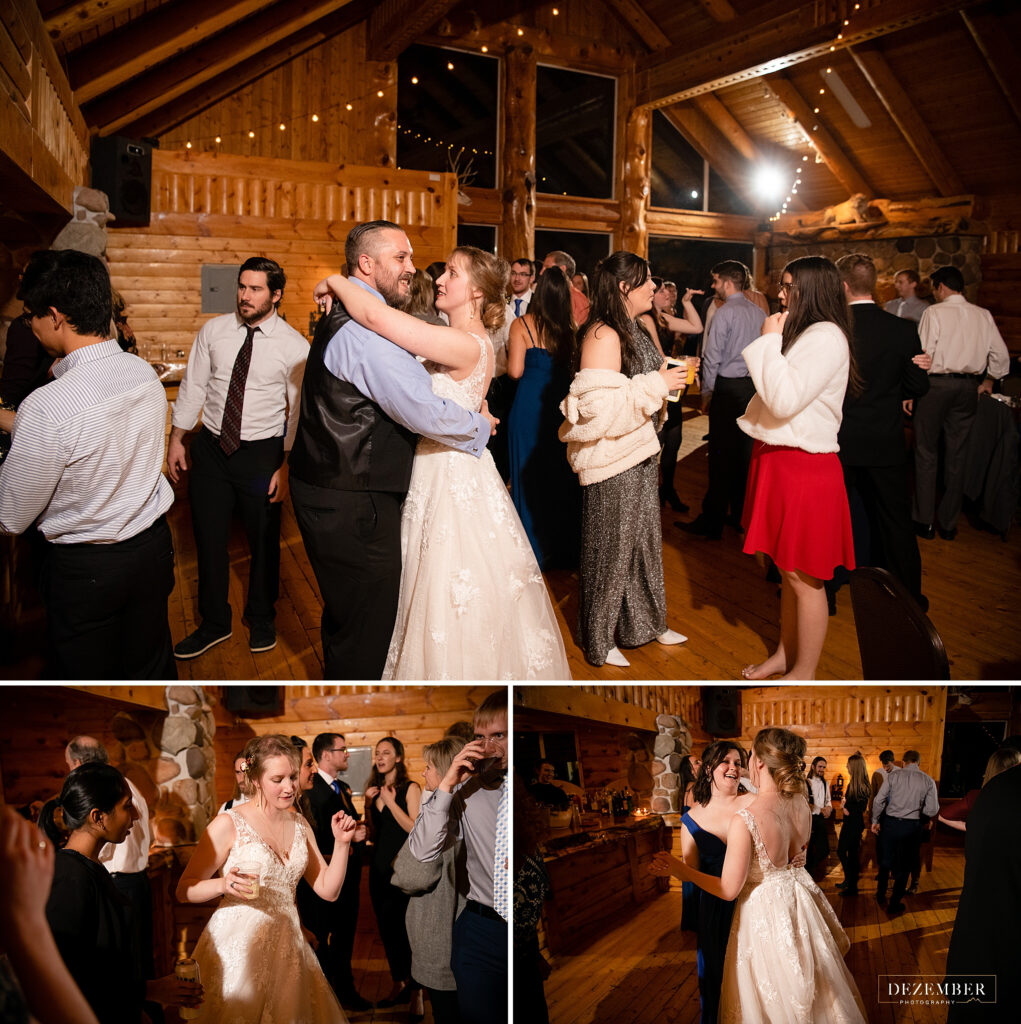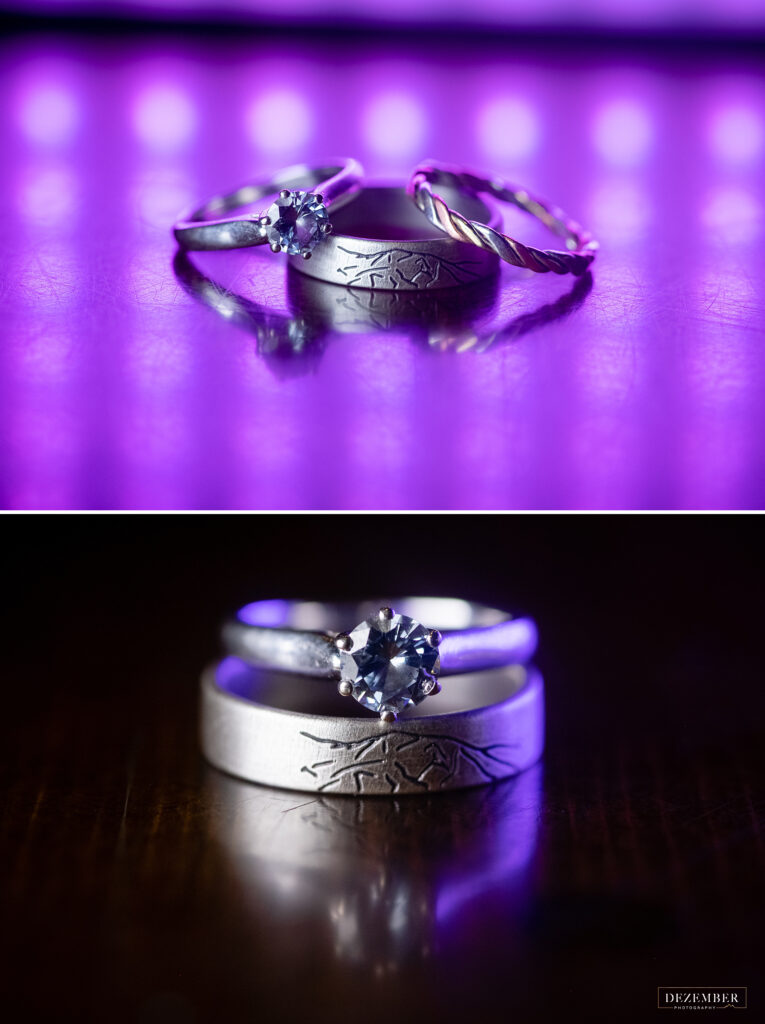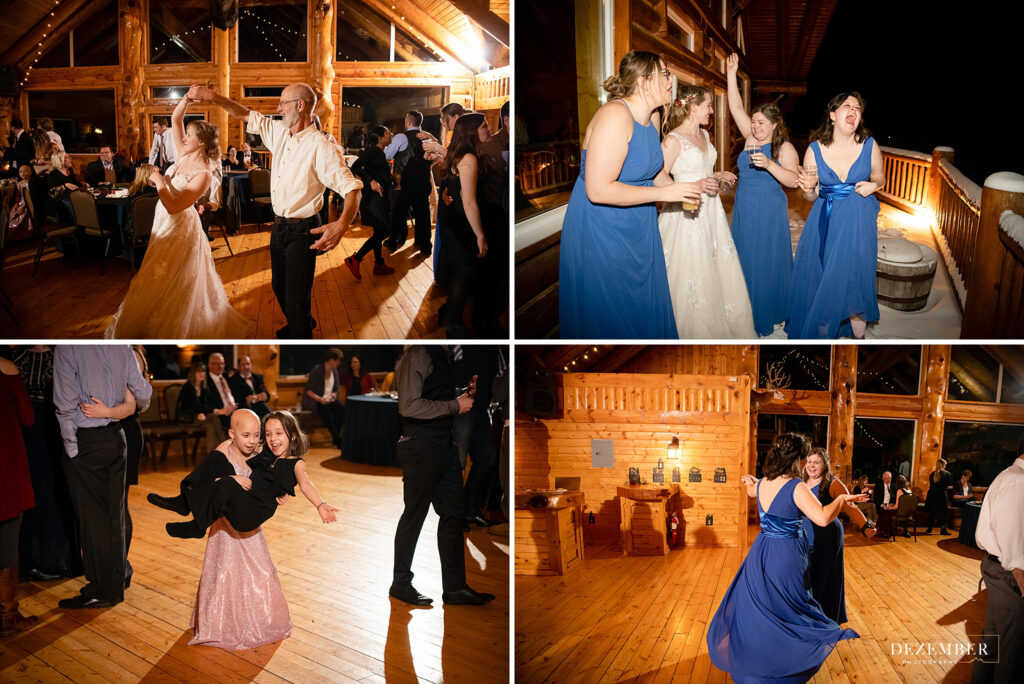 There was so much energy on the dance floor! We were not expecting some of these moves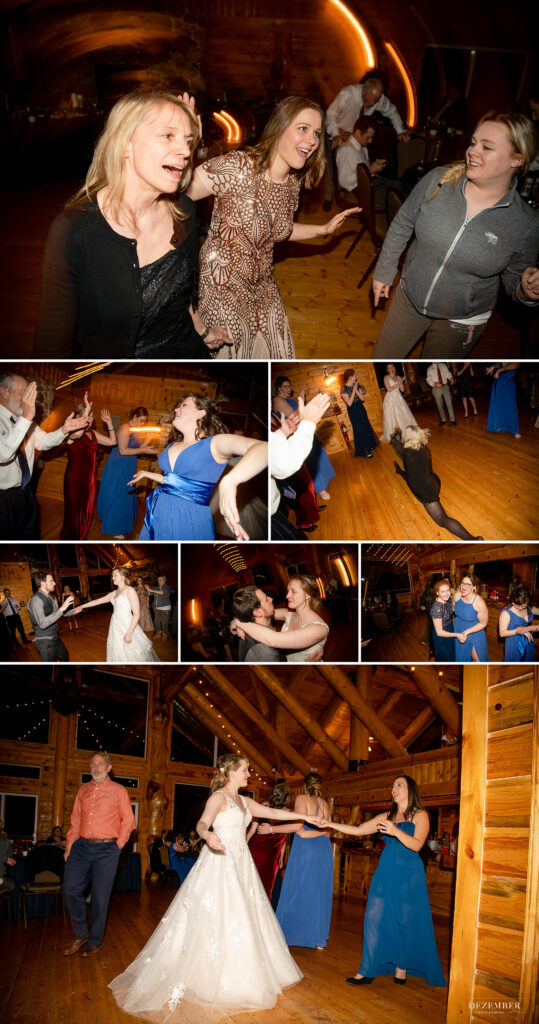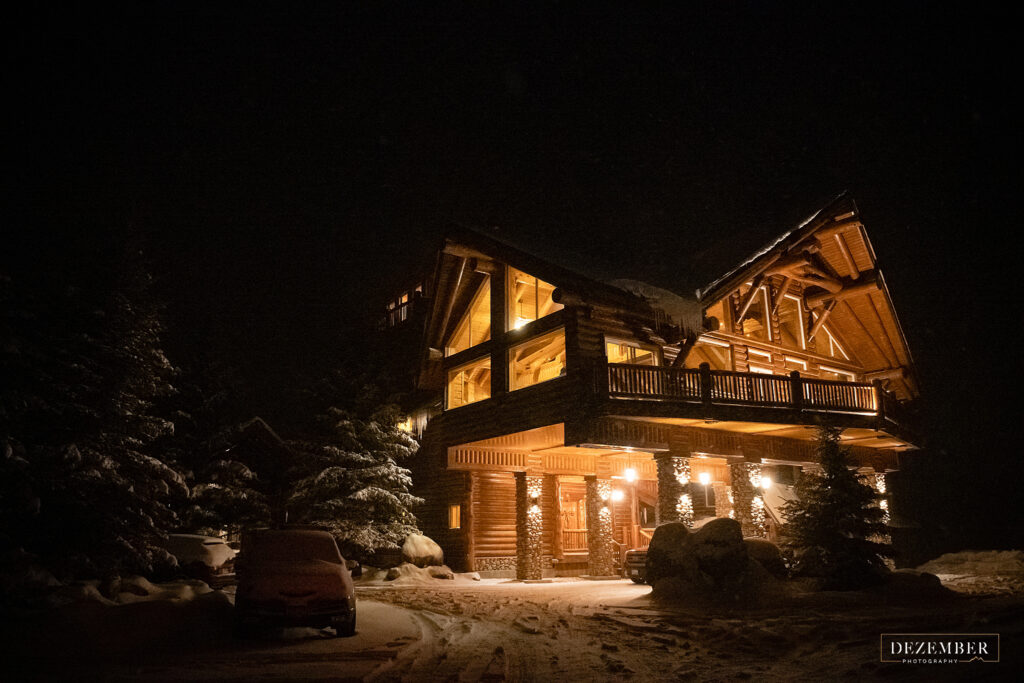 Check us out on Facebook & Instagram!
Planning a Timber Moose Lodge Wedding? We would love to be your photographer! You can learn more about the Dezember Photo + Video team HERE
Send us a line, we look forward to chatting and seeing how we can help capture your big day.