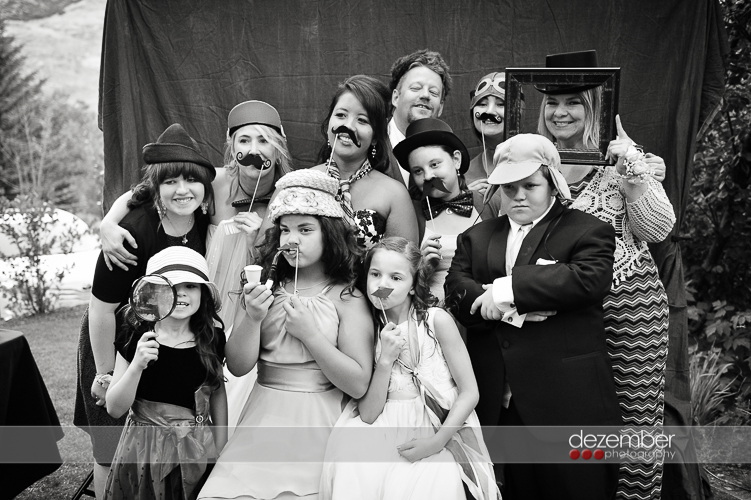 Oh Snap! The Wedding Photo Booth Trend That's Fun For All!
Oh Snap! The Wedding Photo Booth Trend That's Fun For All!
Photo Booths are all the rage!! Not only do you end up with a hilarious montage of photo strips to look back on, but it's a guaranteed way to get even the most stubborn guests involved in your reception party fun! Who can deny a collection of ridiculous hats and props beckoning them to snap a picture?! Still not sold on the idea of a photo booth? Check out these Top 5 Reasons To Rent A Photo Booth For Your Wedding! And once you are convinced, give us a call! Dezember Photography now rents an AWESOME photo booth to get the party started!  (And we are giving HUGE DISCOUNTS to current clients!)
1. Party Favors Are Boring!
It's nice to get a cute "Thank You" card and fancy chocolates from the Bride and Groom at the end of the night, but Photo Booth Strips are so much cooler! It's a personalized souvenir for guests to remember your event by. Whether you frame them or stick them on the fridge, we know you have a hard time stifling a giggle at your grandma rocking a prop mustache!
2. The Pictures Are Quick
Photo booths print strips within seconds!  It takes time for professional photographers to edit your wedding day images, and these strips are the perfect solution to have memorable prints ASAP!
3. Some People DO NOT Dance
Period.  Even with the majority of your guests shaking it on the dance floor, you will NEVER see Uncle Earl flaunt his tail feather. A photo booth is a great way to get everyone involved and offer additional entertainment for guests of all ages.
4. Photo Booths Are Fully Customizable
Whether you are looking for wacky and bright, or vintage and classy, the photo booth props, photo strips, and backdrops can be easily customized to match any wedding theme!
5.  How Else Do You Get A Picture Of Your Family Doing This?!!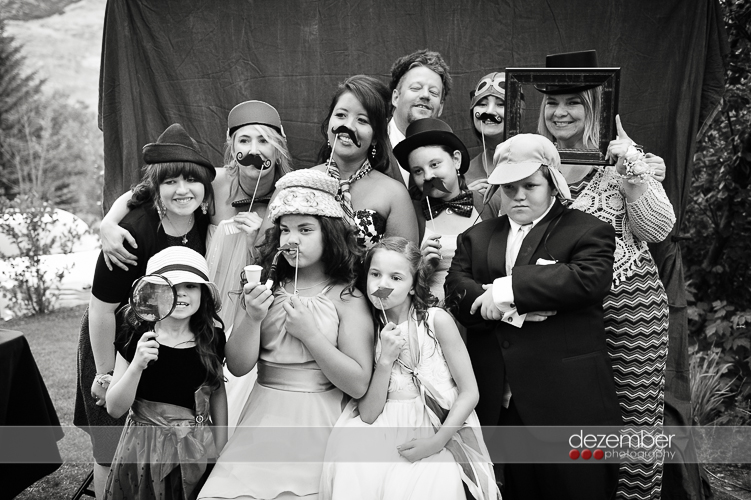 Ready to rent? We would love to chat with you about customizing a Photo Booth that is perfect for your wedding day!!  Give us a call at the studio at 801.580.9564 for more information!
Photo Booths… You Know You Want One…