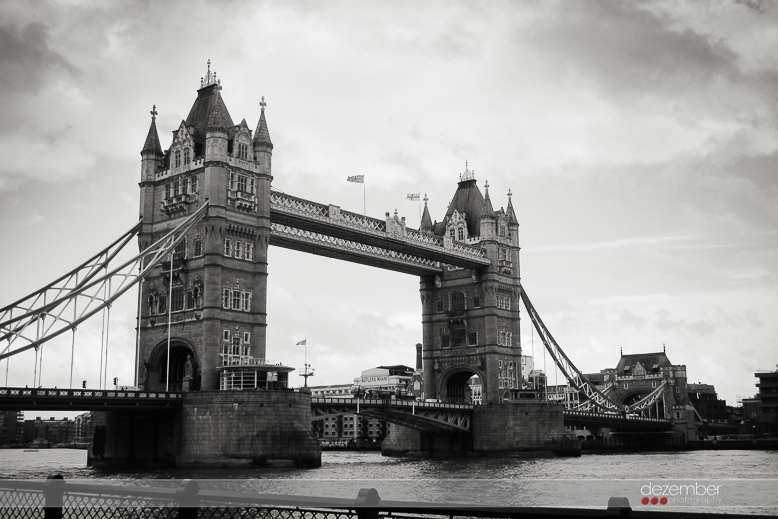 Deja's European Photo Trip
#ThrowBackThursday to those amazing 14 days I spent on my European Photo Trip! It's about time I shared these gorgeous adventures through England, Scotland and Ireland!  ~Deja
**Some of these are Instagram photos – so don't judge! But sometimes you are caught in the moment and just have to whip out that phone!!  😉 **
Welcome to London, England everyone!

"Please Mind The Gap!"
I have to say that riding The Tube was one of my favorite things to do in London!
They really have their public transportation down to an art.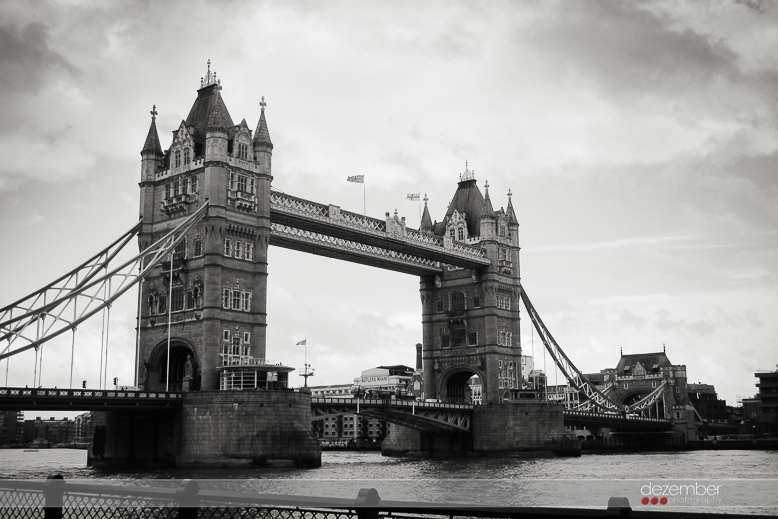 If you have have the opportunity to tour St. Paul's Cathedral – DO IT!  Unfortunately you aren't allowed to take photos inside, but take my word for it – you will be rendered speechless!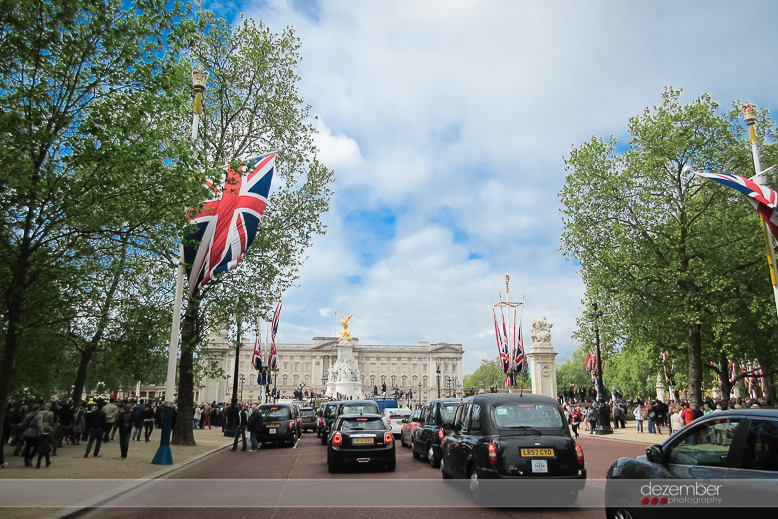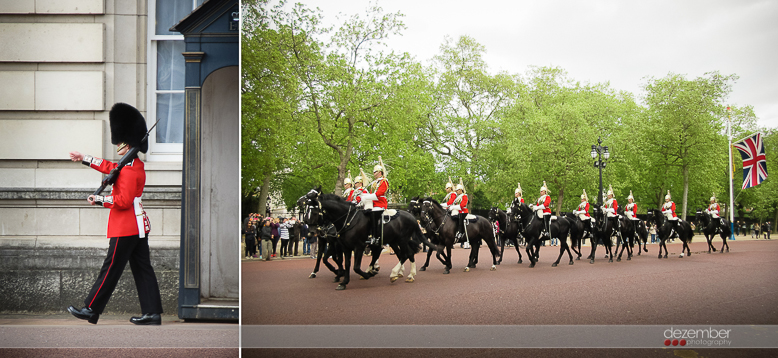 The changing of the guard at Buckingham Palace is actually quite the long process (almost an hour!), but it's a must see in London.
You really have to plan to find a good spot to watch though… this huge crowd shows up every day to catch a glimpse.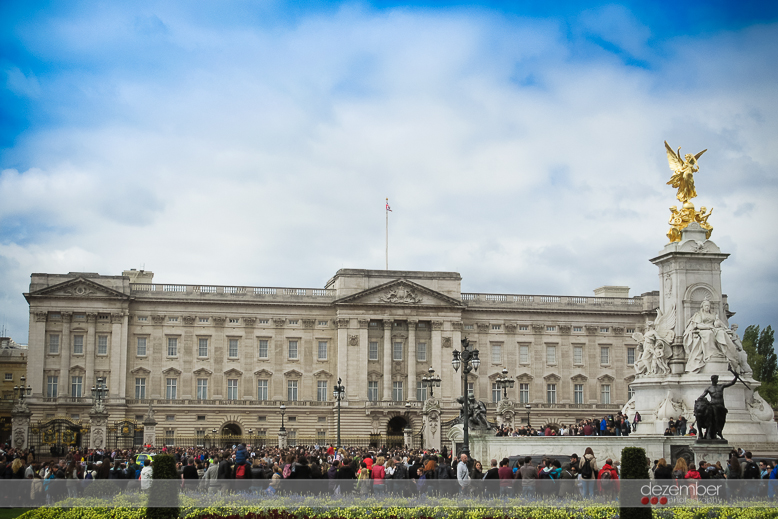 The Queen has often commented that she feels most "at home" in Windsor Castle (below), rather than Buckingham where she "works".  The grounds here are peaceful and quiet, and the castle itself overlooks a quaint little town.
You can also stop into St. George's Chapel to view the grave of the infamous King Henry VII.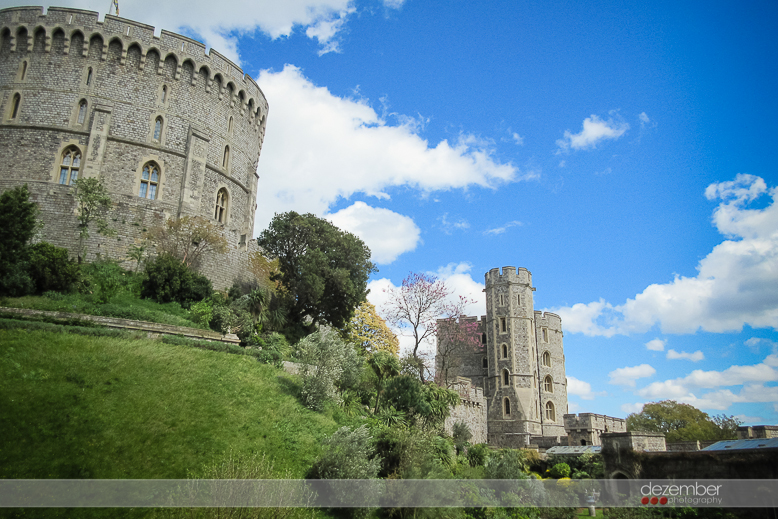 Another MUST do… The London Eye!  At 443 feet tall, you get a pretty spectacular view of the city across the River Thames.
I actually stumbled upon the National Gallery by accident, and couldn't believe what I found inside… original paintings from Monet, Da Vinci, Rafael, Michelangelo…
I studied the works of the master painters in school, but seeing them in person has absolutely no comparison. To say the least, I have been more than a little humbled.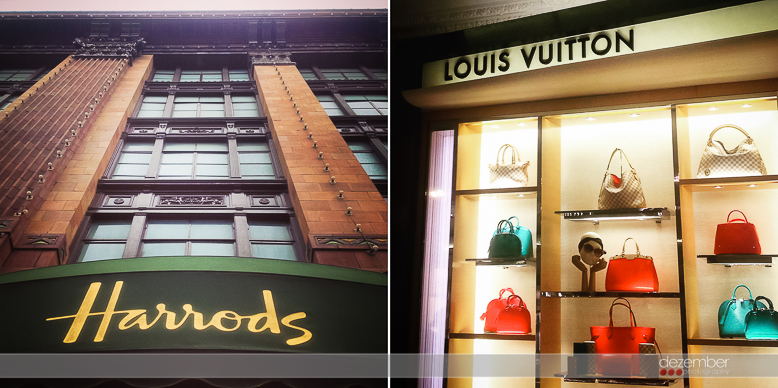 And for all of the shoe-loving, jewel-craving, designer-purse-hungry ladies out there, I went to Harrods!!
A dazzling 5-acre department store filled with 330 departments of the designer brands we WISH we had in our closets!
While I had my eye on a genuine Louis Vuitton clutch and matching pair of heels, I ended up with a Harrods souvenir keychain… maybe next time! 😉

Abbey Road!  The famous site from the Beatles cover – my father was so jealous of this one!
That terrified look on my face is because cars really don't stop for you as you try and cross – for anyone else trying to attempt this album cover photo, walk fast & hope the picture doesn't come out blurry!

My last night in London, and on to Scotland!!
For all of you Harry Potter Muggles – Oops! I mean fans – out there, England and Scotland are the best places to experience the real deal!
Yup, that's Platform 9 3/4 at King Cross Station in London! And for the biggest fans, you might recognize The Elephant House as the little cafe where a wonderful lady once wrote down a magical idea on a napkin….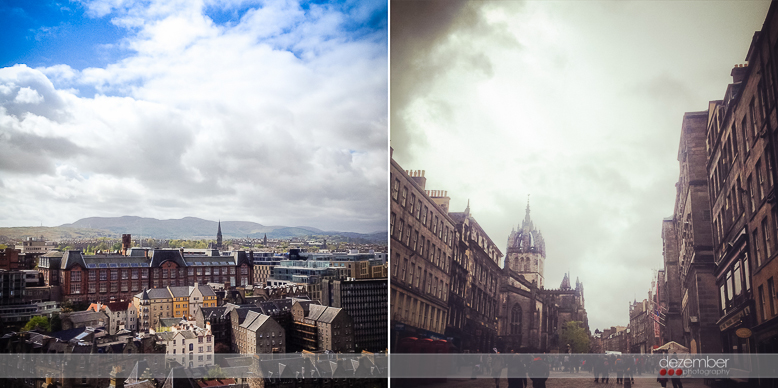 Edinburgh Castle and the Royal Mile! The Scottish Crown Jewels are a site to see!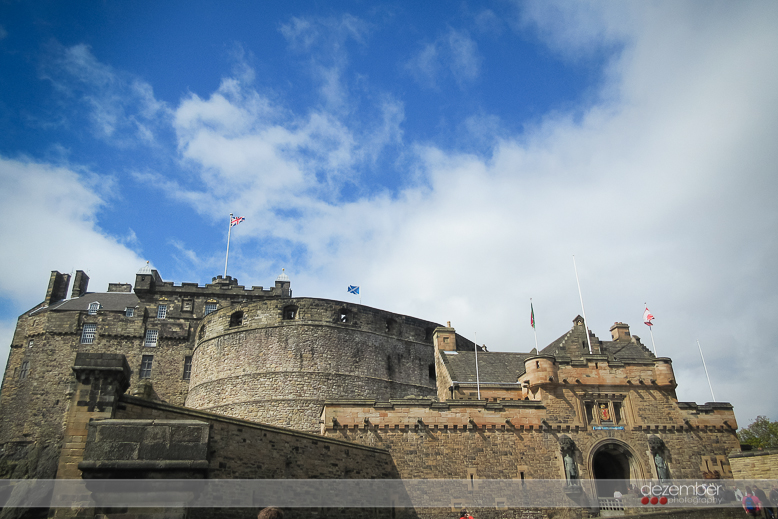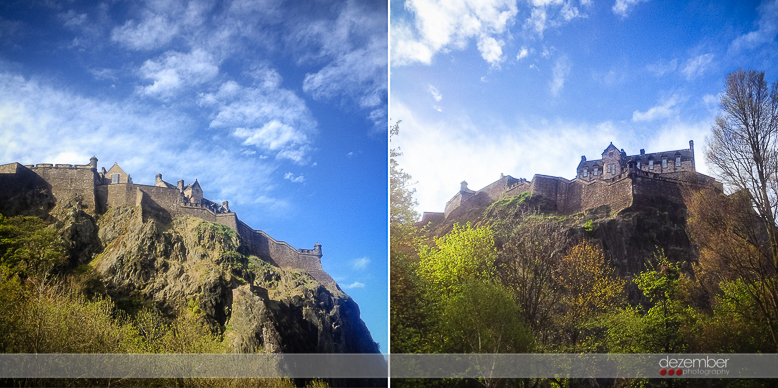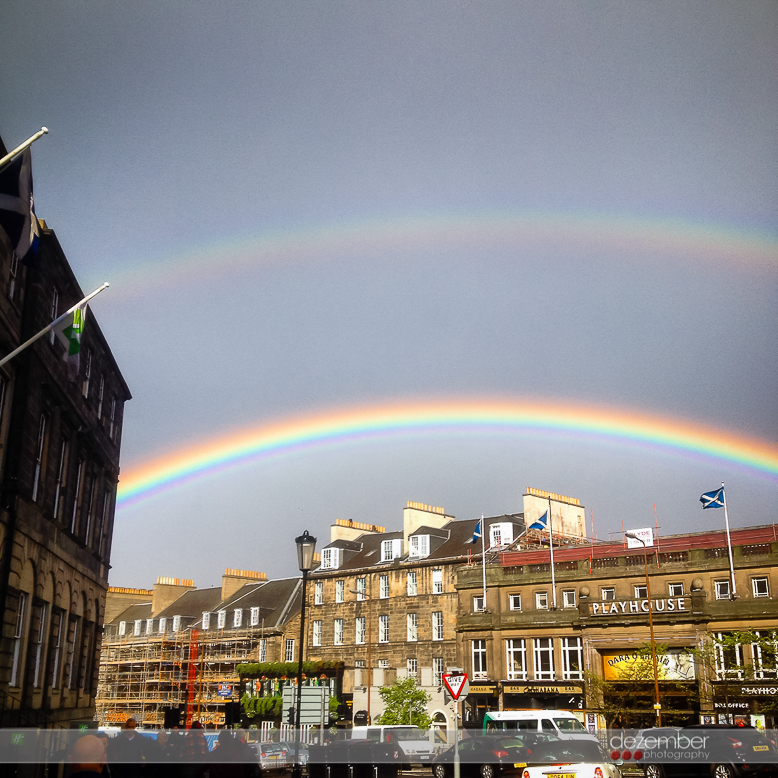 Oh, just a double rainbow in Edinburgh…. a lucky sign that it's time to move on to Ireland!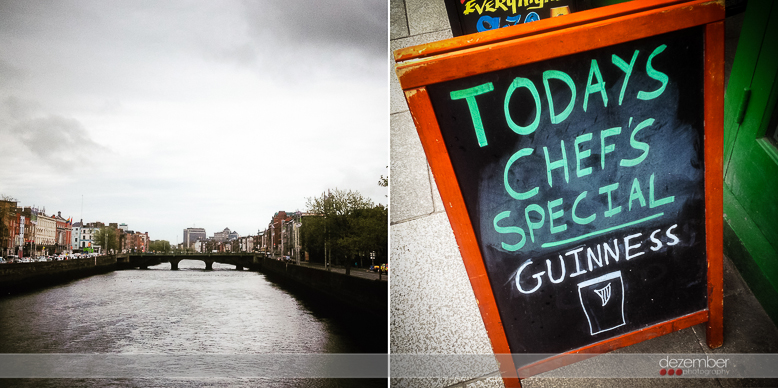 It's all true… they really do love their Guinness there! Check out the Guinness Brewery and Jameson Distillery in Dublin!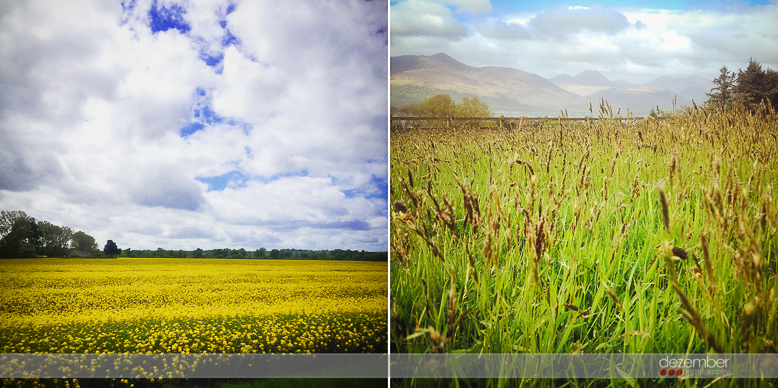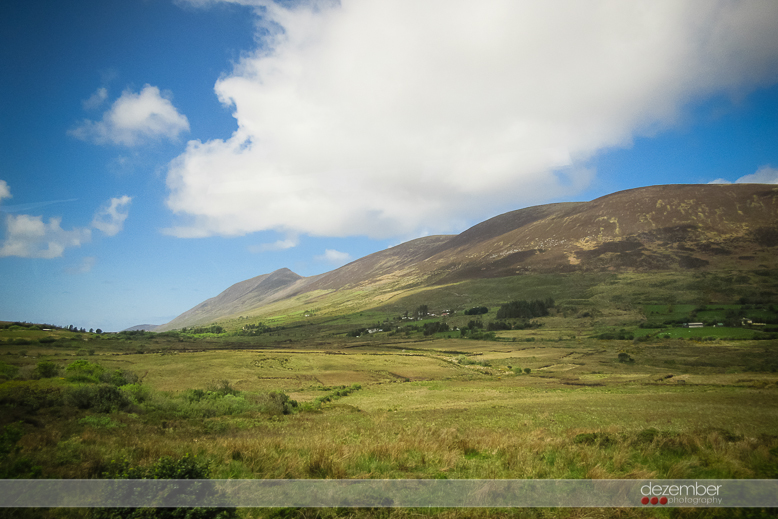 The Irish countryside can't be beat!!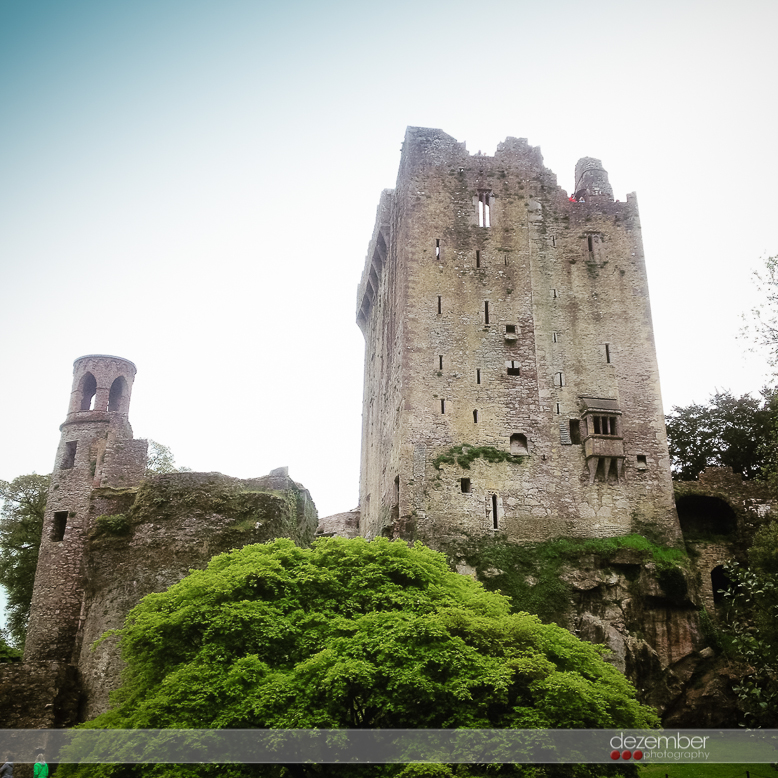 Blarney Castle takes the top of my list for must see castles in the Emerald Isle.

Kissing the Blarney Stone!!  I now have the gift of gab!
For a girl terrified of heights, this was a pretty scary experience…. you really do have to sit down, lay back, shimmy down the two bars and kiss the stone upside-down!
Another HUGE thank you to this lovely man who makes sure us tourists don't fall off the castle wall!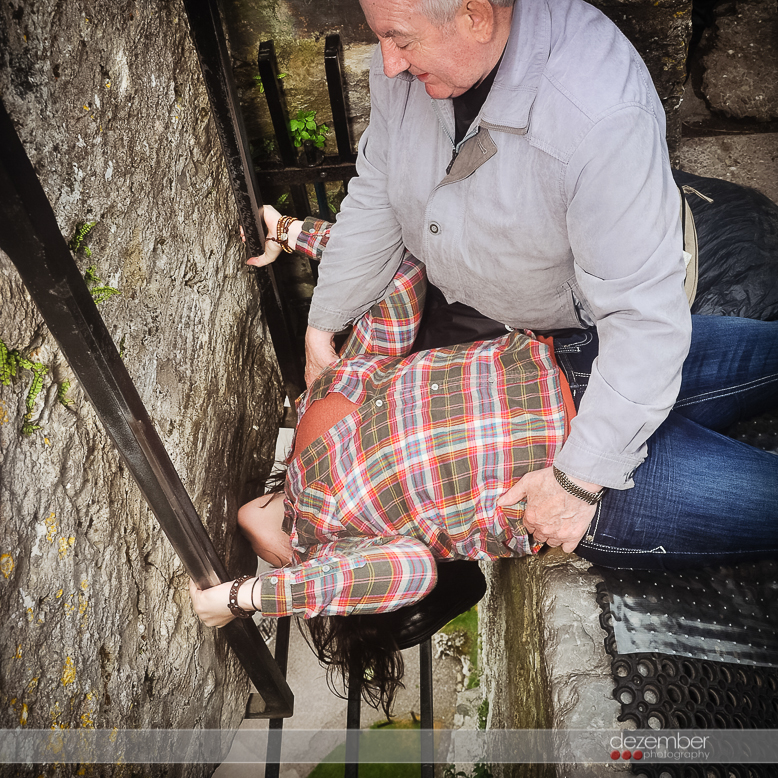 And again with the heights….
The Cliffs of Moher in Ireland tower above the Atlantic Ocean at a maximum height of 702 feet!  The slightly crazy people you see in the photo really did walk to the edge… no thank you!
I will say that this view was without a doubt my favorite part of the trip! (But London is a very close second!)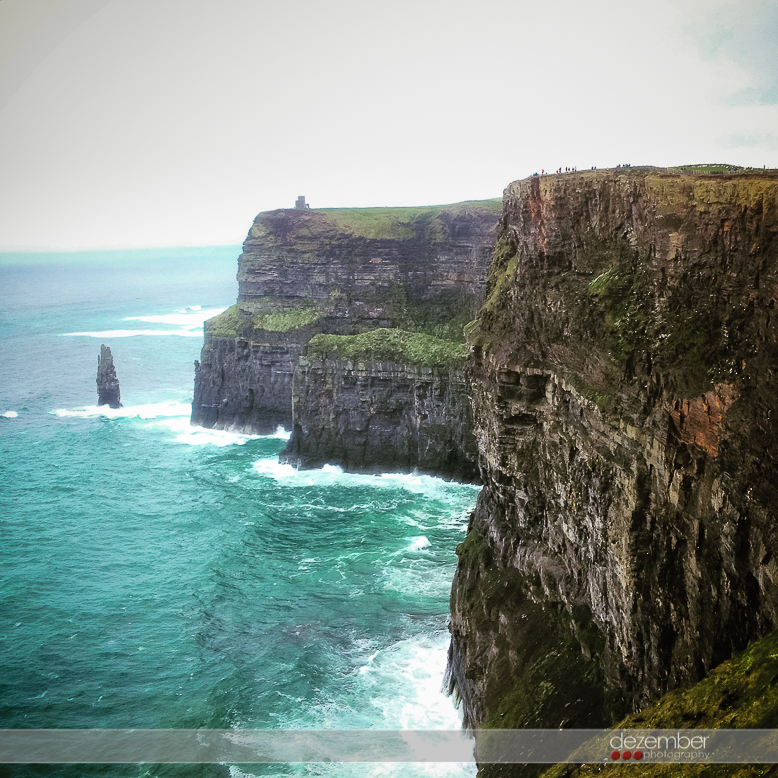 I hope you had fun following me on this little European adventure!
Next stop, Venice, Florence & Rome??