Toss the Bouquet – and the Traditions!
This year is all about being UNIQUE! Brides are tossing out the wedding traditions and going for the BOLD and UNEXPECTED! Cheers to the modern bride and her TOP 10 UNTRADITIONAL WEDDING TRENDS OF 2014!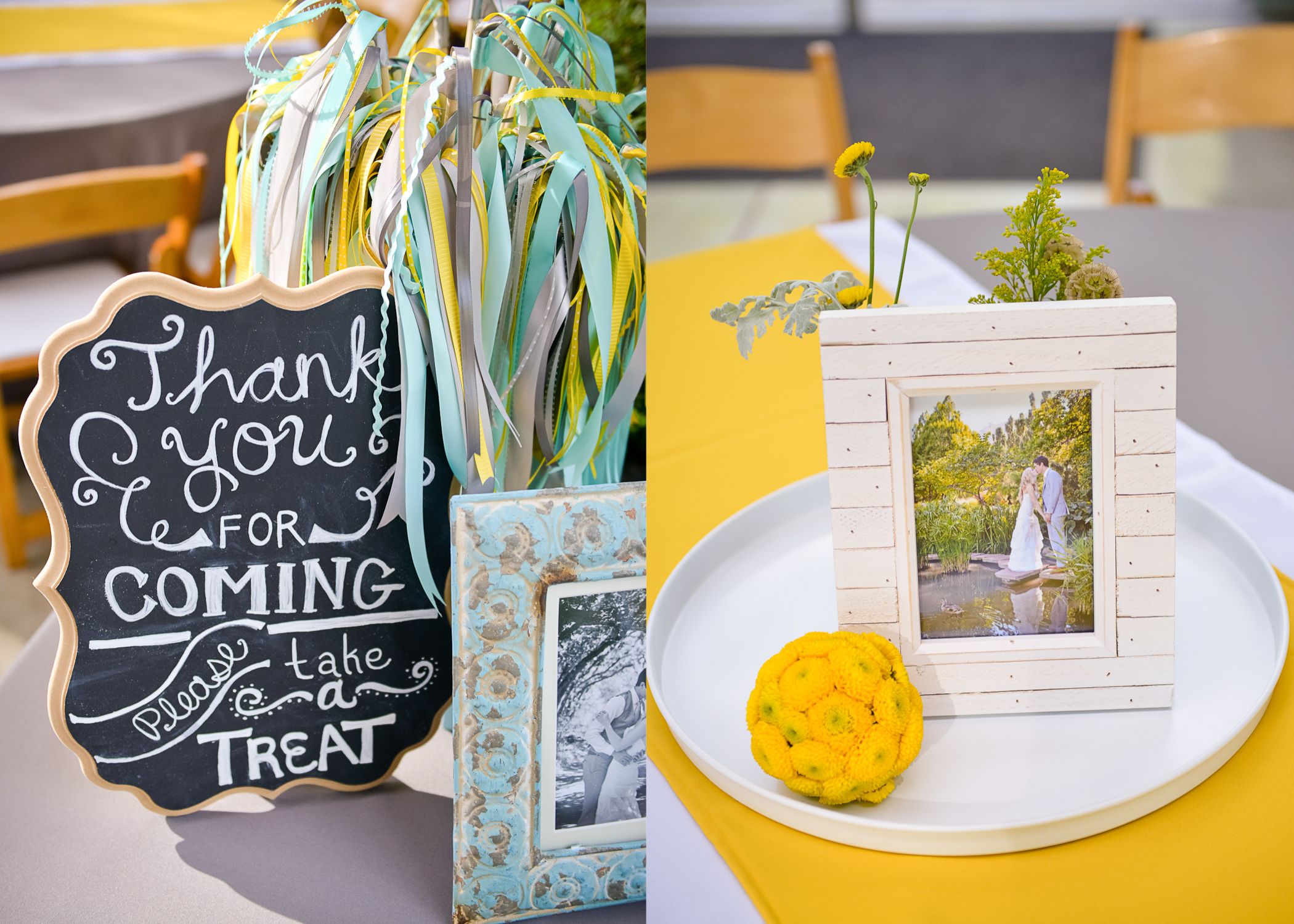 1. #TheTechnologicalTakeover 
These days, brides are creating everything from #wedding blogs and Facebook pages, to specialized Twitter accounts covering only their special day. It is no longer unusual to see #hashtags included on wedding invitations for guests to use when uploading photos and tweeting at the reception. Be careful with these suggestions though because the over use of phones and iPads at the ceremony becomes a huge #distraction! Many brides now are coming up with clever ways of kindly asking their guests to put down their phones and enjoy their ceremony as a guest. It's too often now that the one #amazing photo of the bride walking down the isle with her dad is ruined by every guest staring into their phones to get a photo and no-one is actually paying attention to the look in your dad or grooms eyes when they first lay eyes on you!
2. Save-The-Date-Cards: What's That?
Many brides are now sending a pre-invitation or "save-the-date" card to guests, asking them to mark the wedding day on their calendars in advance. This may seem to be a common courtesy nowadays, but believe it or not, only a few short years ago there was no such thing! Of course, the more extravagant, the better! Save-the-dates are now sent in creative ways, such as couples' collages and messages in a bottle.
3. Not Your Average Slice of Cake 
Forget the traditional round, white tiered cake with ribbons and lace. Variety is in! Couples are opting for bright neon colors, themed cakes, box-shaped cakes, and of course the specialty Groom's cake, thoughtfully themed to represent that special guy standing next to you at the alter.
4. Live Music 
Couples are ditching the church organs and bad reception ceiling speakers and styling things up with live string quartets and brass groups, but they certainly haven't gone classical. Both couples and guests are now requesting contemporary music, rearranged instrumentally by the live performers!
5.  The New Hair-Do!
Flowing hair is the latest Do!  Taking a spin off of those romantic-looking woodland weddings, brides are letting their hair down.  It's all about the half up, half down style, which goes along with a broader trend in weddings – the natural look.  Brides no longer want to look at their wedding photos and see someone they don't recognize.  They want to see themselves.  If that fancy up-do isn't how you'd normally get ready for a special night on the town, maybe you should think twice about doing it on your wedding day!
6. Dancing Productions
Dancing at the receptions is no longer just a sweet and simple father-daughter number.  Brides, grooms, fathers and mothers, wedding parties, guests, and even Grandma are getting in on the fun! Line dancing and entirely choreographed routines are gaining popularity at wedding receptions across the country.  Couples are also boogying down the isle to their favorite song, much to the surprise of their ceremony guests.  We have a couple planning on doing that this year and it's going to be EPIC!
7. Ditching the White
From the flowers and linens, to the wedding dress and shoes, colors are popping up everywhere!  Weddings are no longer just about the white, and this year's favorite color, radiant orchid, is stealing the show.
8. Showing Some Skin
Look away Grandma!  Two-piece wedding gowns with cropped tops and a little bare midriff are popular.  You may even see a select few brides rocking a shiny white pantsuit this season.
9.  The Fashion-Forward Groom
Say good-by to the traditional black and white tuxes.  Sporting the same bold color choice as their bride, grooms are switching to the charcoal gray tux, colored vest and matching socks and tie.
10. Family Style Dinners
In years past, food stations and buffet lines have accommodated the picky eater at receptions.  Now, more couples are asking for family-style dining and formal seating.
What traditions will you be breaking?!  Here at Dezember we love to see what crazy and creative things brides come up with next!!
To read more of this unique article from USA TODAY, click HERE!